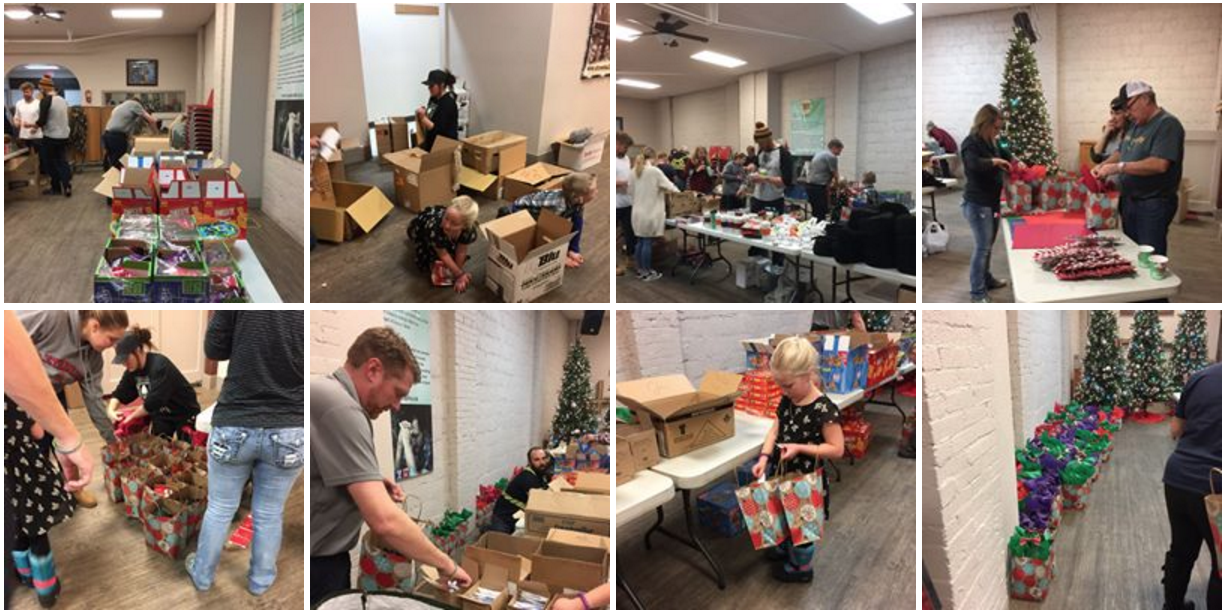 Several local Lethbridge businesses teamed up to share the true spirit of Christmas by donating items and stuffing 400 "Goodie Bags of Love" for people in need this holiday season.
On December 14th, about 25 volunteers from Zero Gravity Cranes & Rigging Inc., My Automotive, Lealta Building Supplies, Russell Grain & Cattle, Lone Pine Embroidery, and Sun Dental Group donated the all the "goodies" and gave back to the community by volunteering their time to assemble 400 Christmas goodie bags for Streets Alive Mission clients.
Hayley Feter from Zero Gravity Cranes & Rigging Inc. helped to organize the group. She said,
"Each year we try and find an organization here in town that inspires us. A while back I had a chance to volunteer on the Streets Alive bus and it sparked my interest in Streets Alive. This organization is inspiring, important to our community and the work they do is so incredibly hard."
She added,
"We want to give back to this community and this organization that works tirelessly behind the scenes."
From the photos shared, it sure looks like everyone had a good time and was glad to be participating!
The gift bags packed by these volunteers last week contain a selection of festive and useful items, from candy canes, assorted food and personal hygiene products, to warm gloves and socks. Each bag is valued at about $25 each.
The "Goodie Bags" will be delivered this week by other volunteers to those less fortunate living in single-room accommodations downtown, shelters and treatment centres. For many people in these situations, this is the only gift they will receive. The "Goodie Bags" communicate clearly that these people are not forgotten, or abandoned, and that they are LOVED.
Merry Christmas!