2015 Marks 25 Years
Streets Alive Mission answered the call to serve and bring hope to the most vulnerable members of Lethbridge over 25 years ago.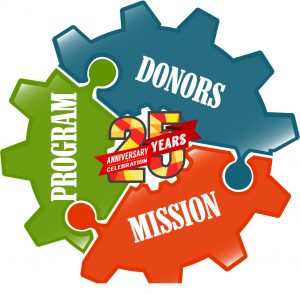 This year we'll be celebrating those 25 years in ministry in many different ways.
Telling the stories of our donors, volunteers, and clients
Watch for full details on all of these celebrations!
We hope you'll join us in rejoicing for the work and ministry of the last 25 years, and look forward with us to the next 25 years, and beyond!