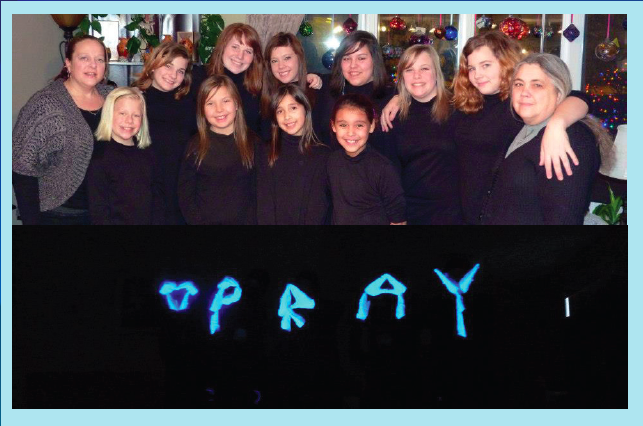 On March 27th and 28th, Lethbridge will host a musical group called Almighty Lights in a Musical Benefit for Streets Alive Mission.
Almighty Lights is a Christian Youth Black-Light Song Group from Dawson Creek, BC.
These kids are from troubled backgrounds, and they are using black-lights, music, and dance to recover their lives.
If you've never seen a Black-Light Song group, you're in for a treat!  Almighty Lights performed for their local Kiwanis festival and shared the video of their performance with us.  So, here's a preview of what's in store from Almighty Lights:
If you are unable to see this video here, visit "Almighty Lights – Preview" on YouTube.

Please come out and support both Streets Alive AND the Almighty Lights crew! You won't be disappointed!
Musical Benefit – Almighty Lights – March 27th – 7pm at CASA
Musical Benefit – Almighty Lights – March 28th – 7pm at CASA
Only $10 per ticket!!  Tickets available at Streets Alive Mission Office (323 4th Street South), Dove Christian Supplies (616 3rd Ave South) or at most local churches. Only 200 tickets available each night. Get yours today, before they are all gone.
Almighty Lights Musical Benefit for Streets Alive Mission