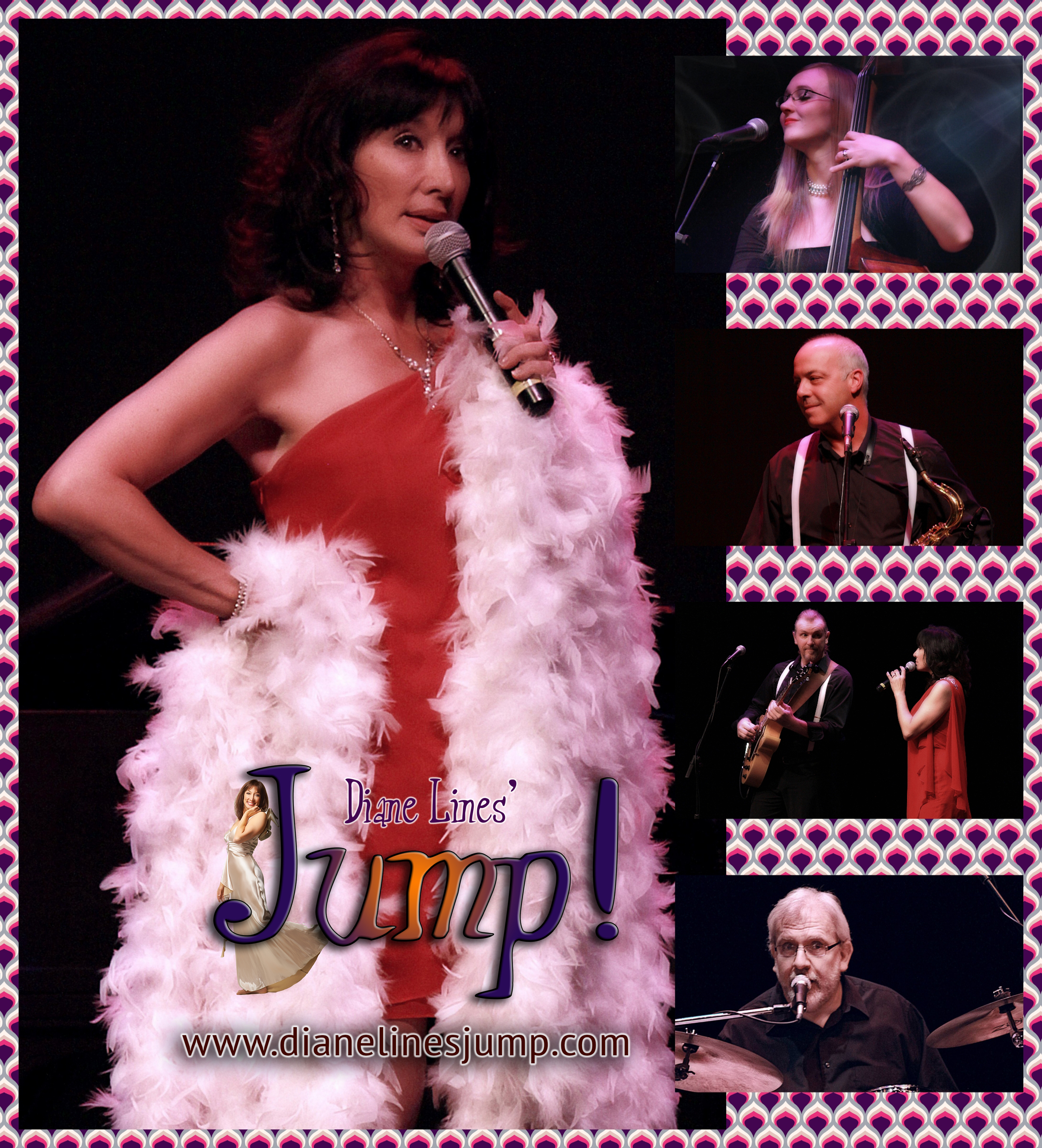 Diane Lines brings "Jump!" to Lethbridge as a one-time-only charity concert event in support of Streets Alive Mission!
Join us on May 8th at Southminster United Church for a night filled with Swing, Boogie Woogie, and Jump Blues music to fill your heart and soul.
"Jump!" celebrates an oft overlooked era in music, immediately following the big bands, and preceding rock and roll. The combination of this particular genre of music with Diane's dynamic storytelling makes for a fabulously entertaining show.
Featuring the music of Louis Jordan, The Nat Cole Trio, Dinah Washington, Big Joe Turner, Ray Charles and more, "Jump!" is an audience favourite! Diane and her supporting cast of world class musicians combine high-octane musicianship and natural wit, "making the audience feel they're at a great musical party with a personal friend".
What is "Jump!"?
Here's a quick taste of the fun you can expect to see from Diane and her musicians on May 8th!
More about Diane Lines
Originally from Alberta, Diane has travelled the world studying and performing as an in-demand vocalist and pianist.  In 2018, Diane was inducted into the BC Entertainment Hall of Fame. She was also the pianist/accompanist for Grammy winner Michael Bublé, and has also performed with world-renowned artists in the United States and Canada.
"Jump!" is sure to be an awesome evening of incredible music you can't help but love. Diane and the "Jump!" band will have you entertained and wowed.  "Swing" your way over to Southminster United Church and let Diane "Jump!" your "blues" away as we Boogie Woogie into the night!
Proceeds being donated to Streets Alive Mission.