With 20 teams and more than 100 walkers for Coldest Night of the Year in Lethbridge this year, we raised over $20,000 for Streets Alive Mission!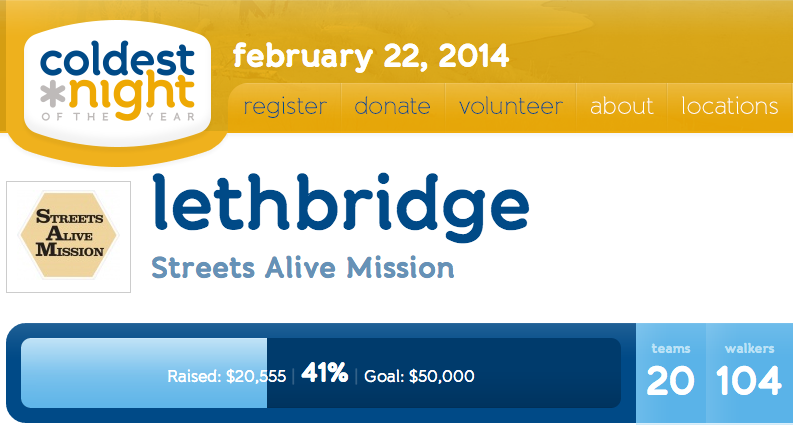 We didn't reach our big goal of $50k raised, but every penny counts when we're Bringing Hope to the Hopeless in Lethbridge. This $20k will go a long way in helping us to fund the services and programs we provide at Streets Alive.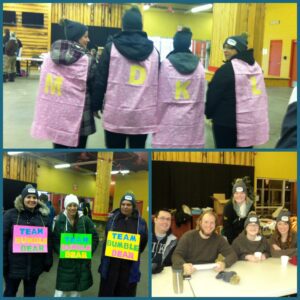 TEAM SPIRIT
This year we had awesome displays of team spirit, from the "Super Women in Training" and their pink capes, to the Bumble Bear Day Care team and their neon signs, and the First Baptist Young Adults all sporting snowflakes on their cheeks. This took things up another level on the walk.  It was so seriously fun!!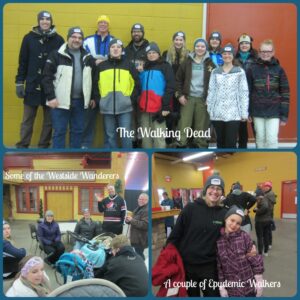 TOP TEAMS
The top fundraising team this year was The Walking Dead, with $3,455 raised!
We had a tie for the largest team with the Westside Wanderers and the Epydemic Youth both having 15 walkers!
We had many first time teams, and first time walkers.  And our walkers spanned the ages, too.
THANK YOU!!
We wish to send out a HUGE thank you to all of the Team Captains, Walkers, Volunteers, Donors, Sponsors, and every one else who made Coldest Night of the Year 2014 a success.
Here's a look at the fun we had on that cold Saturday night in February! (gallery may not show up properly…. we're working on it… In the meantime, check out our Facebook Coldest Night of the Year photo album.)