We're asking Lethbridge for something BIG.
All right, it's not
huge

, but it's meaningful.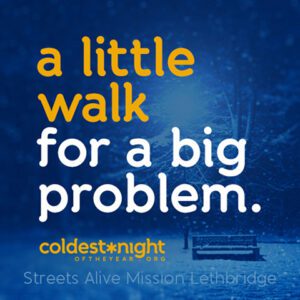 And it involves copious amounts of fun, looking cool in a warm fuzzy toque, and a little shivering for those in need.
On February 22nd, Lethbridge is hosting the Coldest Night of the Year, a fantastically fun winter walk fundraiser event, and we would love it if you'd join in with your own team.
You can register your team, join a team, or sponsor a team or individual here: Coldest Night of the Year – Lethbridge.
In Lethbridge, we're walking with and for Streets Alive Mission. All proceeds from this walk will stay right here, and help us to fund our Taking It To The Streets Mobile Unit, and other support services we offer for the homeless and underprivileged. Our goal is to raise $50,000 this year.
Many of our regular supporters will be bundling up with us and raising funds with their own teams.  We already have several new walkers and donors registered, too!
And why not? It's a fun and easy way to support Streets Alive in their mission of Bringing Hope to the Hopeless, the hungry, homeless and hurting in Lethbridge.
So, will you get out your boots and walk with us?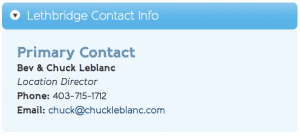 For full Coldest Night of the Year details and Local contact info, visit the Lethbridge Walk – Streets Alive Mission page.
Can't wait to see you in your CNOY toque!