Our Heartfelt THANKS – a THOUSAND times over!
Streets Alive Mission is celebrating a 'Day of a Thousand Thanks' to show our heartfelt appreciation to all of the Lethbridge community, businesses and churches who support and volunteer with us, so we can help people in need.
Marie McLennan, Associate Director of Philanthropy says,
"Streets Alive Mission receives no government funding to operate its multiple programs. Therefore, Streets Alive Mission relies 100% on donations from individuals. Today, Streets Alive is celebrating 'A Day of 1000 Thanks' as a way of saying thank you to our supporters who have blessed us and have always helped us with the ever-growing need in our community to battle poverty!"
For all the jackets, jeans and shoes you have donated… THANKS!
For all the groceries and donations of food… THANKS!
For all the time and energy our volunteers have given… THANKS!
For all the monetary gifts and prayers that help sustain Streets Alive Mission… THANKS!
Streets Alive Mission just wants to say, "Because you give… THANKS!"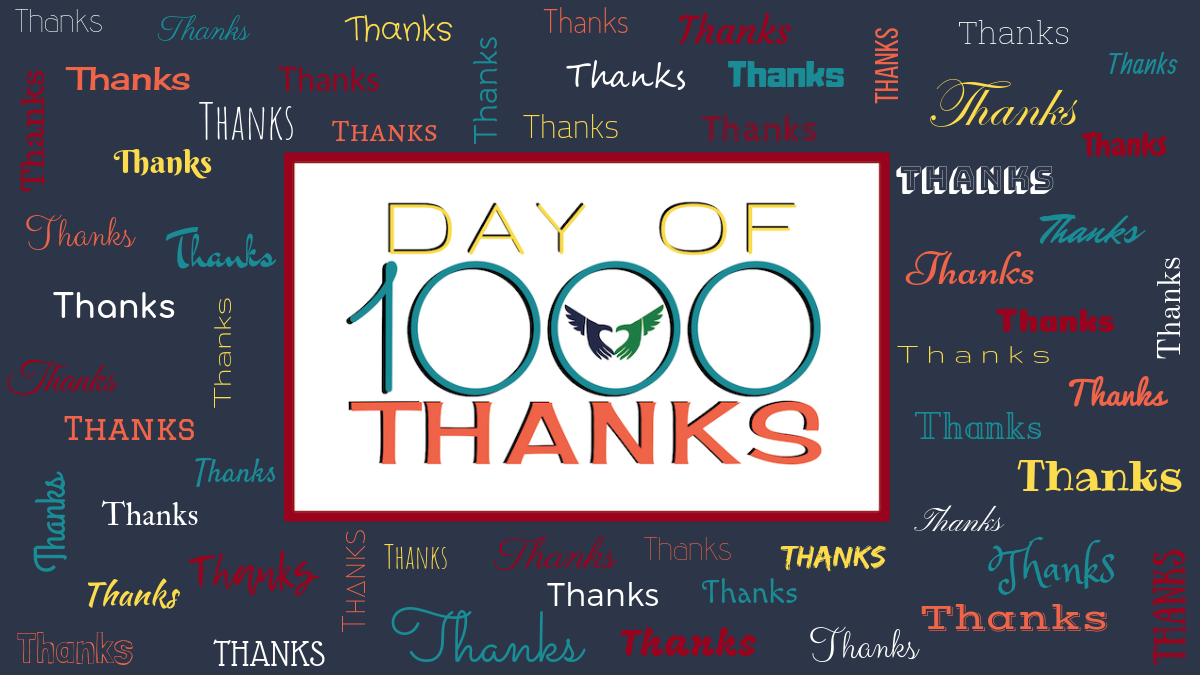 We are so Thankful for YOU!
Streets Alive Mission is extremely grateful for the last 28 years of support from the community in Southern Alberta and will continue to help local people in need.
Streets Alive Mission gives thanks for:
The vision of three women back in 1989 to reach out to the impoverished and homeless people in Lethbridge.
The many valuable programs, including the People In Need (PIN) Bank, a daily meal program, a Trusteeship program that teaches clients how to handle their money, and both men's and women's transitional housing.
The community donations and committed teams of volunteers who serve meals to over 75 people per night, and up to 125 people on a hot meal night.
The supporters of the People in Need (PIN) Bank, which provides clean clothes for 60-75 people per day.
The community donations and volunteers in 2017, who helped provide over

1,069 emergency food hampers;
7,674 hours of life-skills training;
5,073 nights in lodging;
5,811 full sets of clothes;
860 winter coats;
and 25,170 meals served
with the help of 5,280 volunteer hours

for those living on the streets, shelters or low income housing around downtown Lethbridge.
THANKS!!