Nearly every Friday evening we have volunteers who help care for tired, sore feet in need of some TLC.
 A warm foot wash, nail clippings, and some fresh socks will make a huge difference in foot health. 
♥ Even the regional health care system has noticed how Foot Friday has reduced the foot problems seen by emergency and clinic staff! 
People who have no fixed address often suffer from a condition called "Street Feet", which is painful and unhealthy. Foot Fridays at Streets Alive is a program where volunteers (including a couple of doctors) offer foot care – warm foot soak, trimmed nails, treatment of mild foot ailments, plus a pair of clean socks and good shoes.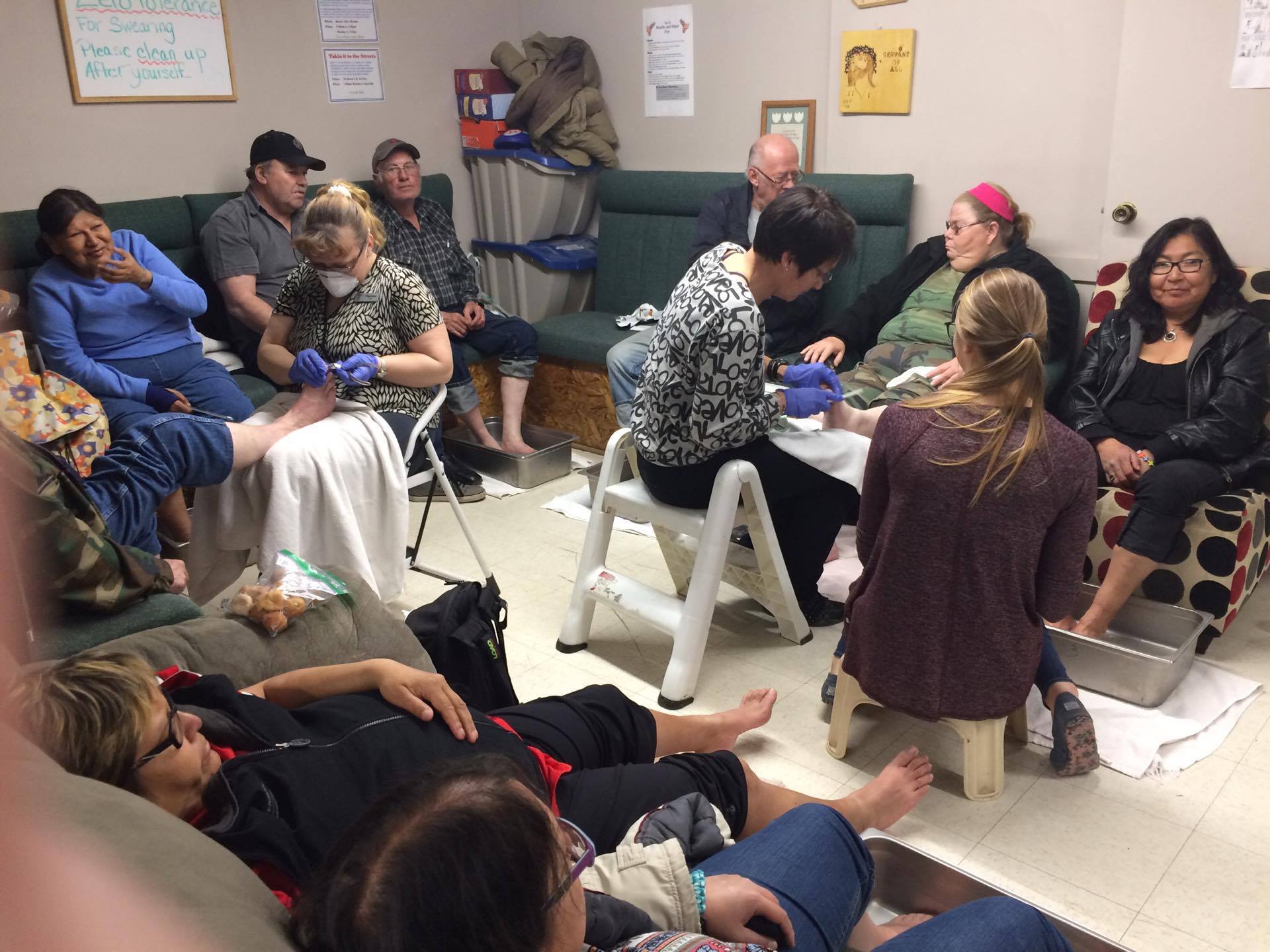 The group in this photo are at Foot Fridays nearly every week – taking care of possibly one of the most personal (and potentially most uncomfortable and messy) issues that street people face.