Everest Men's Breakfast – February 2nd, 7:30-9:30am
Gentlemen, please plan to join us for the Everest Men's BREAKFAST, on Saturday, February 2, 7:30–9:30a.m. in the Alberta Room at the Sandman Hotel on Mayor Magrath.
This breakfast is to introduce and raise funds for a new program for men –
the Exodus Recovery Program.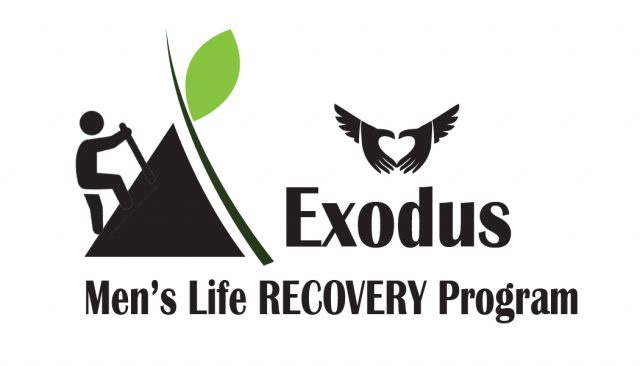 The need for faith-based recovery programs continues to rise at an almost exponential rate in Lethbridge. There are men who need our help desperately, and we need your help to make the necessary programs available to them.
Come and enjoy an awesome breakfast with the guys, and learn more about the Exodus Life-Recovery Program.
Tickets are $25 and available by calling Marie (direct line 403-942-5644) or emailing marie@streetsalive.ca.
Get your tickets by January 25th to ensure there's enough bacon for everyone!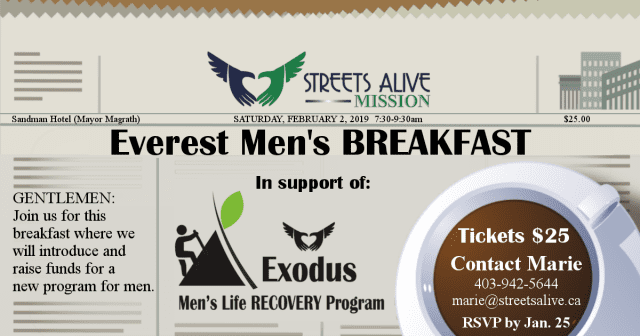 See you there!