[vc_section][vc_row][vc_column][vc_custom_heading text="Streets Alive Mission Thanksgiving 2017 Newsletter" font_container="tag:h2|text_align:center|color:%2317794a"][vc_tta_tour][vc_tta_section title="Front Page" tab_id="Fall2017front"][vc_column_text]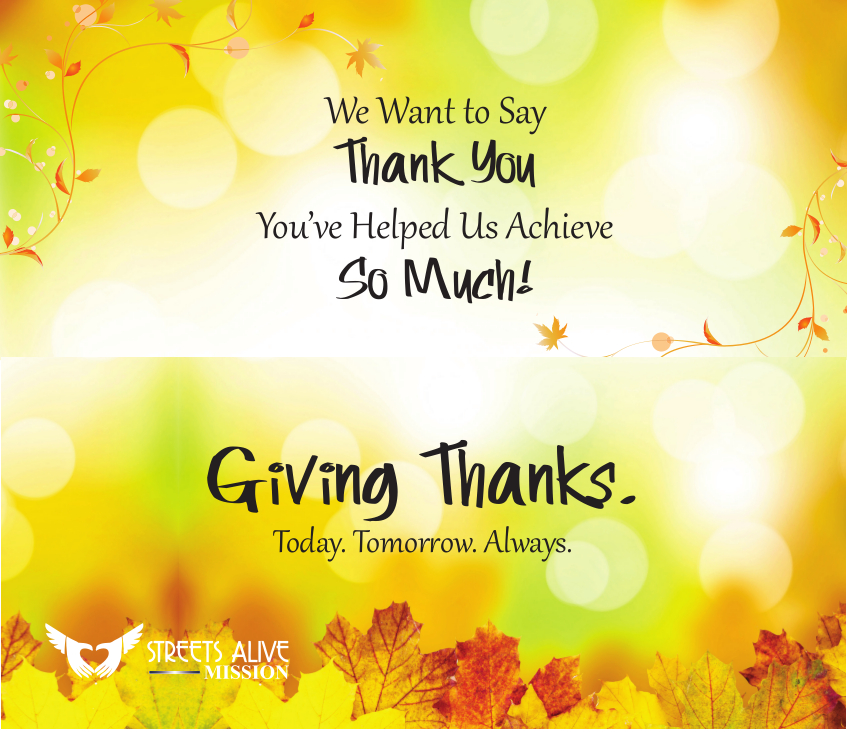 [/vc_column_text][/vc_tta_section][vc_tta_section title="Helping Hands" tab_id="Fall2017p1″][vc_column_text]
Your faithful helping hands battle poverty!
Thank You!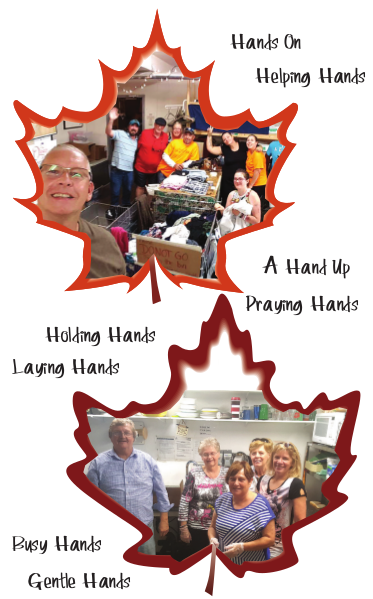 Thank you for giving a hand up! At Streets Alive Mission every hour of every day… is all about hands.
You have created many opportunities to hold out a hand to someone who is hurting, lonely, afraid.
Your support provides the privilege of using our hands to do God's work. Jesus always used his hands to reach people. He used his hands to gather people and he used his hands to heal.
Your tireless hands as volunteers provide basic needs for so many. Your hands touch every piece of clothing. Your hands make bags and bags of sandwiches. Your hands soothe and comfort on Foot Friday. Your hands prepare dozens of items for food hampers and then ensure there are hampers enough for all who need them. The multitude of hands we see at the Mission every day humble us in every way.
Your hands fold in prayer to bless clients and pray for our staff. Your talented hands that teach in the learning centre and your caring hands that gently guide and encourage as they deliver our programs for life recovery make an enormous difference and lift people out of poverty.
Your hands faithfully handle the envelopes that send the resources that provide not only basic needs but hundreds of hours of life recovery.
All of your many hands touch the lives of clients every day in so many ways and it is with grateful hands that we say Thank you.[/vc_column_text][/vc_tta_section][vc_tta_section title="Thank You!" tab_id="Fall2017p2″][vc_column_text]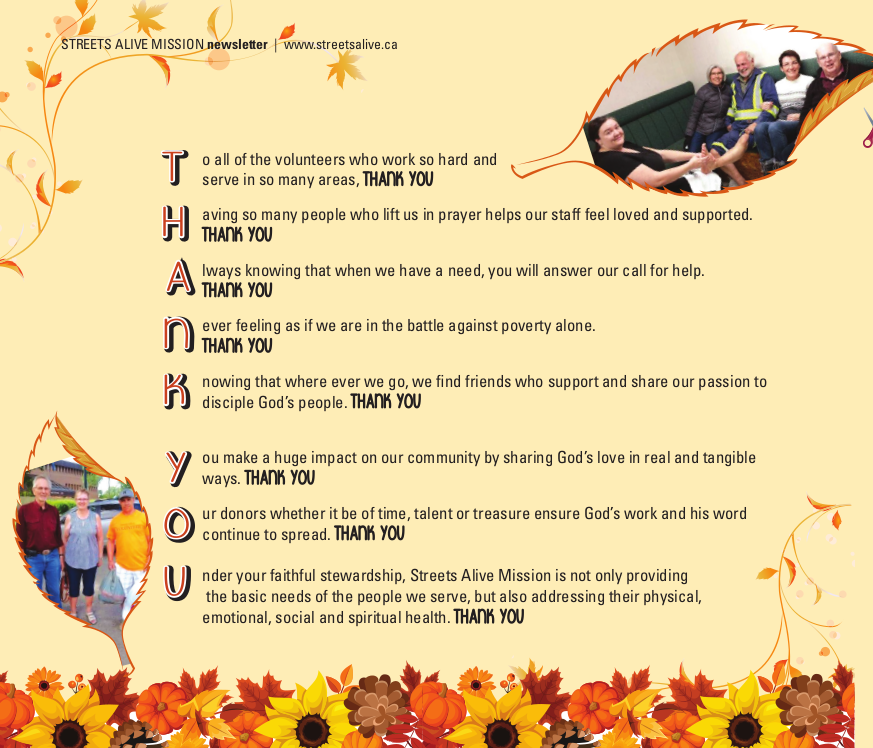 [/vc_column_text][/vc_tta_section][vc_tta_section title="Thankfulness" tab_id="Fall2017p3″][vc_column_text]

DAILY THANKFULNESS
Every story at the Mission, can, from the outside, seem the same. People come and go accessing the help they need for a variety of concerns. We gladly provide for these basic needs, but our support doesn't stop there. You have given us the ability to offer an array of programs that meet people where they are at and that help address the root causes of poverty affecting their lives. That makes every day interesting!
Because of your faithfulness and generosity with your time, your talent and your treasure, Streets Alive Mission is able to provide residential programs, life skills courses, employment readiness initiatives and money management services to support change in people's lives. That makes every day full of opportunity!
Christian discipleship is the foundation of everything we do, including our Inner Works Sunday Services, as we believe hope and healing is ultimately found in Jesus Christ.
What we do matters, but it pales in comparison with what you, our faithful donors, do. You provide us with limitless possibilities every day to share Christ! That makes every day exciting!
You are the ones that make all of this work possible. In many cases, you are the ones doing the work! Thank you for providing a means for the Hope of Christ to be delivered to people who are in desperate need of this message. Thank you for understanding that behind all of this are the faces of people who are in desperate search for a hand up and a way out of poverty, of hopelessness, of fear, of loneliness and of pain. That makes every day a blessing!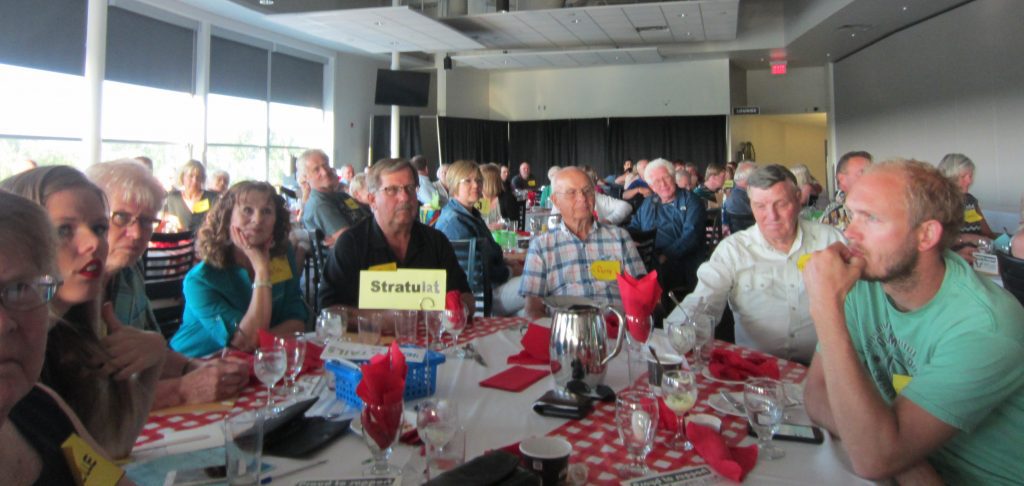 [/vc_column_text][vc_row_inner][vc_column_inner][/vc_column_inner][/vc_row_inner][/vc_tta_section][vc_tta_section title="To Say Thanks" tab_id="Fall2017p4″][vc_column_text]
I Want to Say Thanks
Every day when I awake, and dawn begins to glow,
I first of all, thank the Lord, I have somewhere to go.
My life it is not easy, due to choices I have made,
Some of them, they were made for me,
but for all a price I've paid.
I have struggled, fallen, failed and cried,
my tears are frequent and are plenty.
This life is not a choice one makes, I am broken, cold and empty.
But no matter all the things I've done,
the mistakes, the wrongs, the bad,
There is a beacon calling me, it offers Hope I've never had.
There is a very special place, where love is the balm that soothes,
Where welcome smiles, and laughter reigns,
and you can feel God move.
This place it fills an empty heart, and empty stomach too,
And there will never be a way, to say thank you for all they do.
The staff there knows us, every one and greets us all the same,
They are always there to welcome us,
they know our faces and our names.
In a town where we're invisible, and we like it that way fine,
They always make us feel that we, are worthy of their time.
When we try so hard to express our thanks,
they always shrug and say,
It's not to us to give your thanks, first God, then those who pray.
For all the people near and far, who support this team we love,
Thank you is just inadequate, for you are angels from above.
To all of you who help this team,
do the work they do with grace,
For the clothes, the food, the sandwiches,
behind each one is a face.
We don't know who you all are, the same as you don't know us,
But we thank you all, for all you do,
to make our world more just.
~anonymous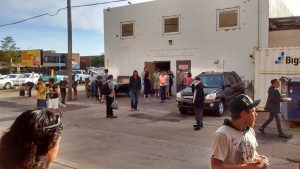 [/vc_column_text][/vc_tta_section][vc_tta_section title="Donate" tab_id="Fall2017Donate"][vc_row_inner][vc_column_inner width="1/3″][vc_column_text]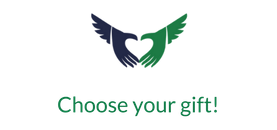 People are depending
on your support!
[/vc_column_text][/vc_column_inner][vc_column_inner width="1/3″][vc_column_text]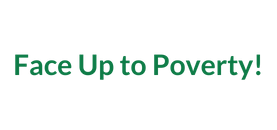 Your gift will provide support and resources for a person in need, today!
[/vc_column_text][/vc_column_inner][vc_column_inner width="1/3″][vc_column_text]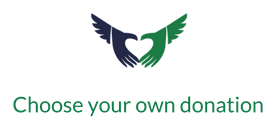 Choose your own donation amount for the work of Streets Alive Mission.
[/vc_column_text][/vc_column_inner][/vc_row_inner][/vc_tta_section][/vc_tta_tour][/vc_column][/vc_row][/vc_section]