The 2020 Golf Tournament was a huge success!
On July 17th, 2020, 38 teams (152 golfers) came out to enjoy the sunshine and showers as they played their way through our 2nd Annual Golf Tournament.
Winning team of the day was Exodus Men's Recovery Program! (*wink wink*)
Seriously, though, the top 3 teams were:
L & L Mechanical,
Timber Tech Truss and
Team Shorten/Brewer
Each team received a set of custom-made railroad spike statues.
Congratulations also to our bottom team who also won a set of the statues:
The Blue Crew from Southern Irrigation.
All of the statues were designed and created by Walter VanEe exclusively for Streets Alive Mission's golf tournament.
Vans Purchased for the Exodus Men's Ministry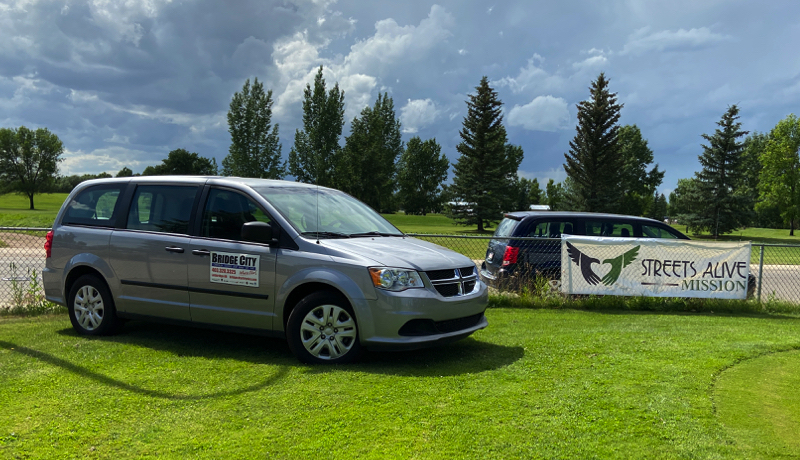 In partnership with Bridge City Chrysler, these vans were purchased with proceeds from the golf tournament for Exodus Men's Ministry! Thank you so much for your support of this event and the ministry!