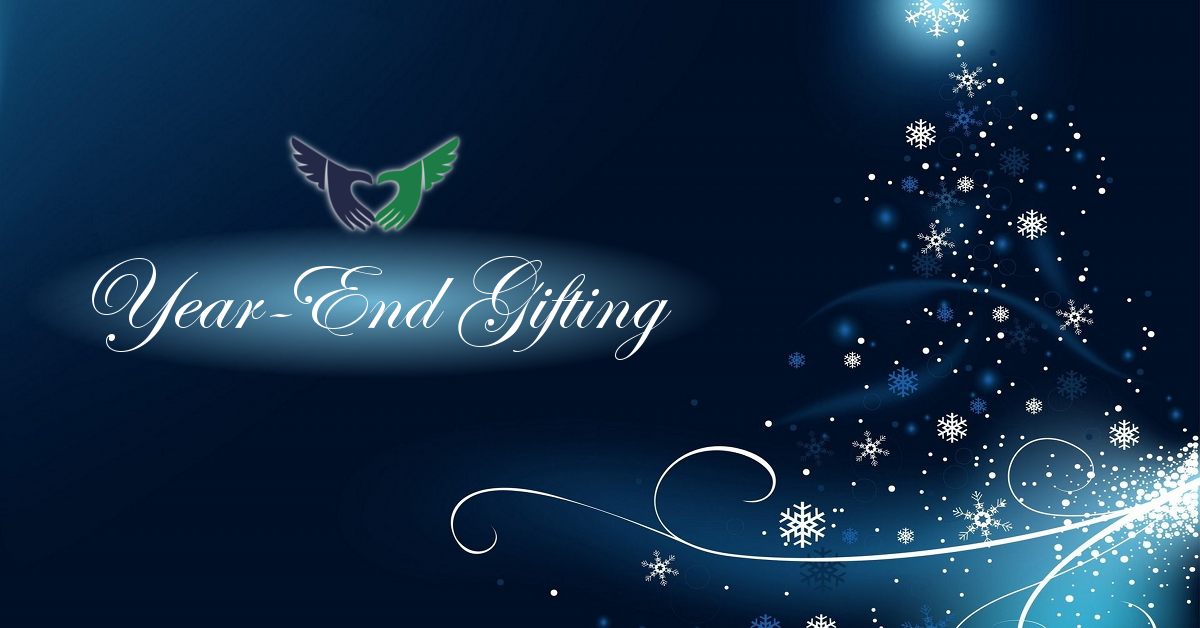 Thank You!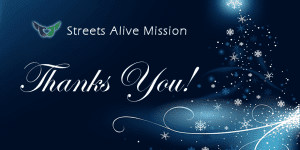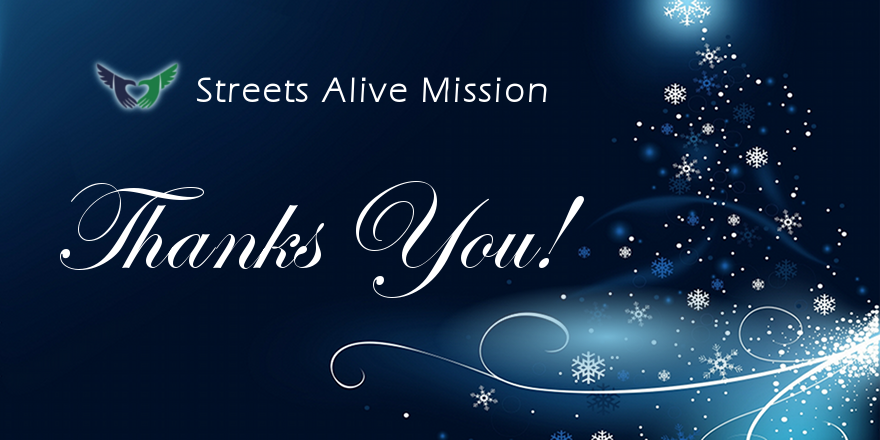 As we come to the end of 2015, Streets Alive Mission would once again like to say THANK YOU to our generous donors of time, talents, and treasure. Everyone here – staff, volunteers, board members, sponsors, and clients – we all thank you for your partnership and support.  We can never say it enough, and we really do mean it!
This Christmas season you have already blessed so MANY with donations of food, clothing, winter gear, and baked goods for Streets Treats. You are making a difference!

Year-End Giving
As you plan your final charitable contributions for 2015, would you consider financially supporting Streets Alive Mission to continue Bringing Hope to the Hopeless in Lethbridge?
Your gift, of any size, is important because it will provide immediate assistance to real people in need.
Through your donation, you will be directly involved in the process of life recovery for the clients served by Streets Alive Mission. Monetary gifts go toward valuable programs, from the Mobile Medical and Feeding units, to life-skills and work training.
You will be contributing to the well-being and growth of youth, men, women, children, and families in Lethbridge.
It's easier than ever for you to give, too. Just visit our online donation centre:
Donate to Streets Alive Mission
If you'd like, you can specify your gift to a particular program or specific items –
Streets Alive Mission Programs
Streets Alive Mission CHRISTMAS
— wherever you choose!
You can also call the Mission office directly (403-320-1159), and speak to Meagan Romanchuk regarding arrangements for any financial donations, for year-end giving, one time donations, corporate giving, and even monthly donation options.
Thank you so very much for your generosity and support. Every donation, large or small, makes a difference. Your donation is helping to change lives. Right here in Lethbridge. Right now.
Wishing you a very Merry Christmas, and a blessed Holiday Season!
Streets Alive Mission