Have the homeless become invisible?
So invisible, that even family members walk right past them without noticing?
In a little experiment, in New York City, that's exactly what happened…
Can't see this video? View it directly at Make Them Visible.
We first saw this story about Make Them Visible shared by George Stroumboulopoulos, and we appreciate what he had to say. (In short, can we really blame the people walking by for not recognizing the disguised family members who they would not have been expecting to be on the street anyway?)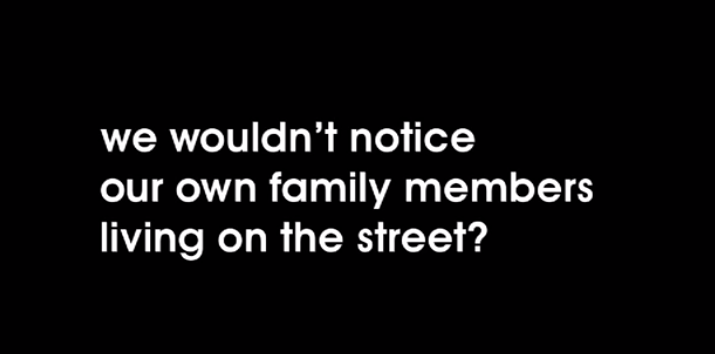 The point is strongly made that nobody cares to stop and take a closer look at those people on the streets. Even a second glance in a few of the cases documented here could have easily resulted in recognition.  One can argue that making eye contact with those people would surely have sparked the connection.
This experiment showed us that the homeless really have become invisible to 'normal' people. The reactions of the 'normal' people to their own carelessness and their own indifference are meant to get our attention as 'normal' people.
The message: We're ignoring the homeless people right under our noses.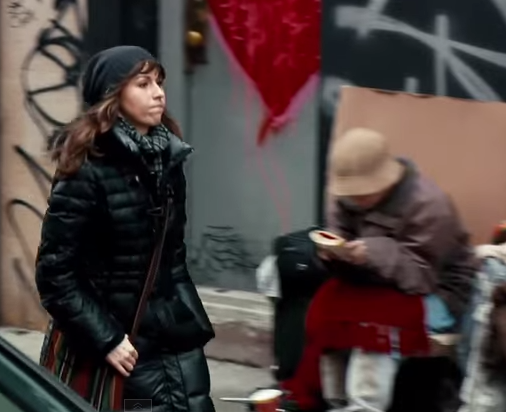 There's the OTHER side of this story, though. There's the homeless side of the story.
Every one of the people portraying a homeless person did a pretty good job of acting the part. Heads hung down, hiding behind hats and newspapers and raggedy hair.
The harshness of losing everything and becoming a homeless person is already a weight they have to carry, without the added shame and stigma of our purposefully averted attention when we're in their presence. Downturned eyes and hearts help no one.
Being homeless is awful, and our attempts to ignore the situation, and the people in the situation, only make it worse.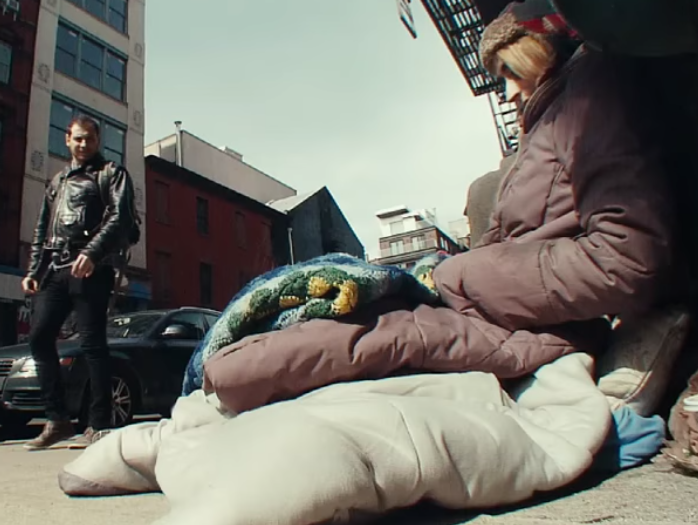 In a big city like New York, you might naturally assume that you wouldn't know that homeless person on the street. In a city the size of Lethbridge, there's a greater possibility that you will know that person. That person is somebody's Dad, somebody's daughter, somebody's wife, somebody's uncle, somebody's best friend, somebody's friend's friend… maybe yours.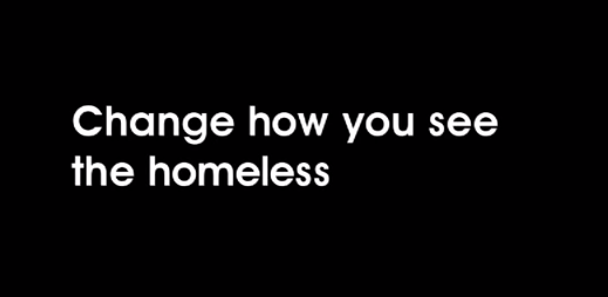 Change the way you see the homeless right here in Lethbridge. Homeless isn't who they are… they are people.  Make them visible. Bring Hope!
Streets Alive Mission: Bringing Hope to the Hopeless!