Most of what you see in the news about Streets Alive Mission has to do with our fundraising efforts and events. The fundraising events are really only a small part of what Streets Alive does.
Let's face it, we have to have money to do what we do. But…
How do these events help us to bring hope to the hopeless?
At this year's Coldest Night of the Year walk, one story of help and hope really shone out.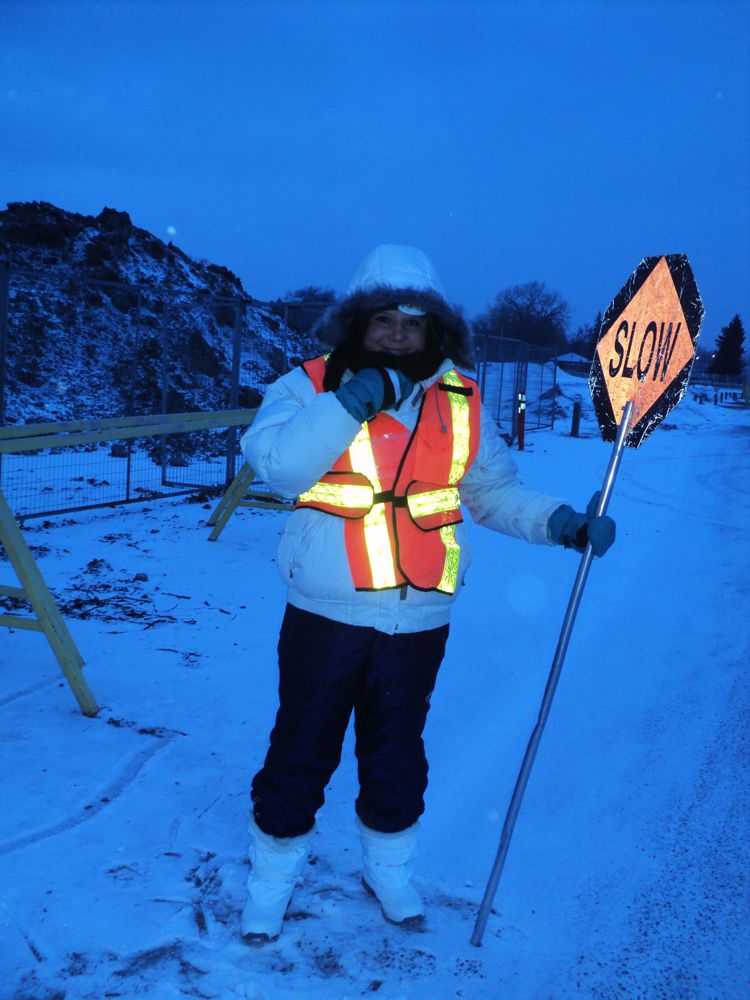 A sweet woman was volunteering to help with the event. Shawna was dressed for the weather in a white fluffy jacket trimmed with fuzzy faux fur and wearing great big snow boots. When she was introduced to a new person involved with the coordination of the Walk, she was quick to mention that she participates in the Streets Alive "program", as she called it.
Shawna was excited to share about how she'd been moving forward while living in the Segue Women's Home. Completely unsolicited, she explained that she had just been hired for a job, and it was even at her preferred location. Shawna was obviously delighted to tell anyone who would hear about this news.
When Shawna was congratulated on her new work by one individual, she said,
"Yah, it's been a long time since I had a job. It feels good."
Several times through the evening of the Walk, different members of the Streets Alive Mission staff and volunteers inquired with Shawna about how she was doing. Each time, she beamed with the news of her employment. And EVERY time, the Streets Alive people beamed right back at her, equally excited for her.
There was HOPE on every face.
This was obviously a big deal to Shawna and everyone around her.
Why was this big news?
Why were they so excited?  Because they know some of Shawna's history, and this was the beginning of a great new chapter for her.
Shawna's story isn't that different from many that you'll hear at Streets Alive, stories of bad turns and hopelessness. She grew up in an environment of abuse and alcoholism.  When she was 15, she was kicked out of her house by her mother. Eventually, the alcohol and drugs took over as Shawna tried to cope with the hurts in her heart in whatever ways she could.

She was in jail when she met Julie Kissick, pastor and director of Streets Alive Mission, through the Segue Women's Ministries.  The ministry in the jail seeks to love the women where they are at, and to shine the light of Jesus into their hearts and lives. That light and love got Shawna's attention!
Hope started to take root, and things started to change for Shawna. She turned a corner, choosing hope instead of darkness. She's had her ups and downs, but she is determined to get her life back.
Over 10 years after meeting Julie, Shawna was the first resident of the Segue Women's Home, and moved into the house in April 2013. She loves Jesus, puts all her hope in Him, and has been moving steadily forward in her spiritual life with Him.
Getting a job can only happen when you have stability in your life. So, being settled enough to get hired was a HUGE victory for Shawna.  She is now working and has been for 3 weeks. With the help of Streets Alive, she's trying to find a place of her own as soon as she has saved up enough money to take that step.
What's the big deal?
Because of the services and support she received from Streets Alive, Shawna is in a healthy place personally, and she felt compelled to give back to Streets Alive with her volunteer time at the Coldest Night of the Year walk. Shawna is still on her journey.
But this is part of her coming full circle –
she's helping those who helped her to help others.
The money raised from events like Coldest Night of the Year is used to pay for programs like the Segue Women's Ministries, the Segue Women's Home, and the ASK Learning Centre. These programs touch the lives of the hopeless EVERY DAY in Lethbridge. Those tangible touches bring hope into their lives.
And just like it's doing in Shawna's life…
Hope makes things better!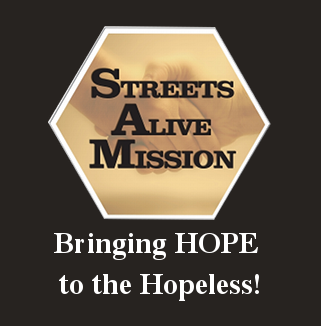 🙂