Be sure to check the "Make this a monthly donation" box on the next screen!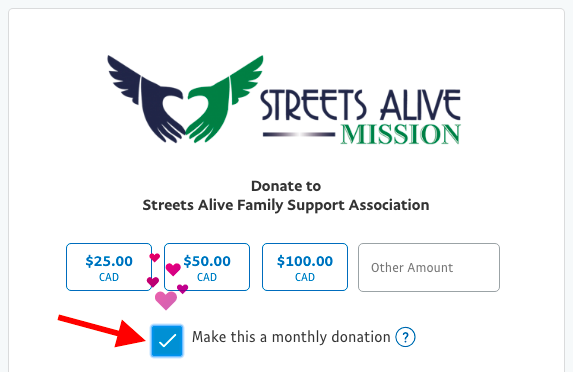 Helping Hands Monthly Giving Plan
When you decide to support Streets Alive Mission by joining the Helping Hands monthly giving program, you invest in the lives of countless people who desperately need your help. Our ability to live out the gospel of Christ within the lives of the people we serve, is hindered only by the resources made available to us.
Thank you for your support!