"In Honour of the Homeless Men Who Saved My Life"
Blessings come in many forms. One of the many blessings we've received at Streets Alive Mission came as a donation with the above dedication. Ally, who works in Fund Development here at the Mission, shares the story of this donation and accompanying dedication, with permission from the donor.
---
Angels in disguise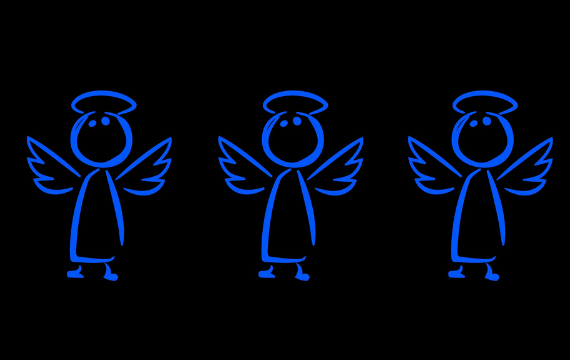 Years ago, one young woman was shown care, comfort, support, and protection by a group of homeless men. She had suffered a very traumatic event, and these men were there to assist her when she needed it most. For months they took the time to be present in her life, watching over her, ensuring her safety.
In Psalm 91:11 we learn, "For He will command His angels concerning you to guard you in all your ways".
That is what these men did for her – they became her guardian angels protecting her from harm. Their compassion and support helped her to move forward with her life.
People, without homes, but not without compassion
She learned from these men that being homeless doesn't mean a lack of compassion, morals, or principles. Being homeless simply means a lack of somewhere to call home.
She knows that there are a lot of people on the streets who are in pain mentally or physically and emotionally, but we also have to remember that they are people, too. She told me that we have to accept each person for their own merits, and not prejudge based on where someone lives or what they look like.
Continuing to save lives
This woman has an incredible strength that has taken time to rebuild. While she cannot give back personally to those specific men from years ago, she has given to others in similar circumstances, to make a difference. Not a day in her life goes by that she doesn't think of those men, and hope that wherever they may be that they are okay.
---
We want to say Thank You so much to this donor for sharing her story. We are honoured by the gifts of the story and the donation.