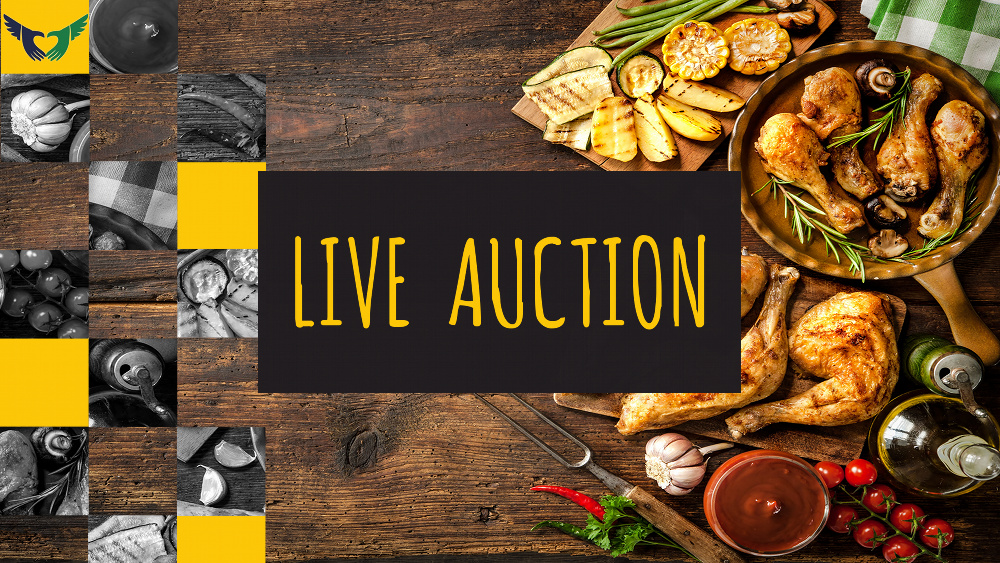 A live auction will take place during the Summer Wing Ding on July 19th.
While most auctions have the bidders vying against each other for a selected item to own, the Live Auction at the Summer Wing Ding is focused entirely on raising support for the life-recovery programs at Streets Alive Mission.
Here's a little example of how our Live Auction works, from the 2015 Summer Wing Ding.
This round of the auction was raising funds for the feeding program at Streets Alive. It's just an example of how the auction will run on Tuesday!
Featured at the Live Auction this year will be:
ITEM AUCTION for A Bulova watch valued at $300

Funds will go directly to the Epidemyc Youth Group for a special, fun, wholesome activity or event.
These types of 'extra' events provided to the youth are vital to building relationships and being able to speak into their lives in an environment of love and acceptance, with no strings attached.
The youth obtained this item during one of their youth nights!
Sponsorship of the Epidemyc Youth Group

The auction will set the amount for a "Sponsorship" – whatever the attendees feel is reasonable and bid up to.
Then that sponsorship will be available to be purchased at the set price by the winning bidder, as well as any others.
The cost of discipling one youth in the Epidemyc Youth Group is about $650 per year.
Corporate Puzzle Bank,
Styled by Streets,
and a Lightning Round that will feed countless individuals.
The live auction will be run by the talented Dick Indenbosch of Dick Indenbosch Auction Services, Coalhurst.
Come prepared to support the Mission and our valuable programs!  Cash and Credit Cards will be accepted on-site.  (The Enmax Centre does have an ATM on the premises as well, if needed.) 
HINT:  This is a great opportunity for your business to support a local charity if you're not able to contribute individually.
Get your tickets in advance, before they are all sold out!