One of the most striking things we've learned at Streets Alive Mission is how many hidden talents there are in the people around us. And never to judge a book by its cover, or a person by their appearance.
Dramatic case in point: this Edmonton homeless man looks a little rough, with some anxious movements indicative of years on the streets. BUT… he plays the piano beautifully!

If you can not view this video here, visit Man on the Street Plays Beautifully
Who would have ever guessed?
You can find out more about this man, Ryan, on the Huffington Post FB page post Edmonton Homeless Man Plays Beautiful Public Piano Solo – be sure to click "Replies" on the comments to read Sandi Korlope's repost of Ryan's story details.
Amazing talent hidden in the rough hands of a homeless man. Beautiful songs unplayed and unshared because of that man's circumstances.
What a tragedy!
How many more talents are hiding amongst the homeless population?  How many songs are never played by people who are fighting to survive on the streets?
How many books are unwritten? How many skills are untended?
How many solutions to life's biggest questions are locked away inside a hurting homeless person's mind?
What are we missing, as a society, because these marginalized people are unable to participate in 'regular life'?
Art, science, humanities, medicine, faith, family – what are we lacking in these and other areas without the contributions of the homeless?
The solution to our energy demands? The fix for our financial woes? The cure for cancer, even?
You'd be surprised what's behind those tired, hungry eyes. Masters, gurus, geniuses… lost to the street.
Every person has talents and abilities. We need them ALL for our world to be what it was meant to be, to be all of what it COULD be.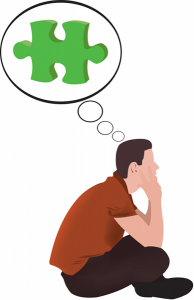 ALL talents and abilities – even those locked away in minds tormented by the struggle for every day survival in the cold world of the homeless.
But there is HOPE!  Not all will be lost, by the grace of Christ! There is hope because we are able to touch the lives of these people, our people, and love them back to health and back to a functioning place in society. There is hope that the hidden or lost talents and abilities will be reclaimed again.
That hope is why we do what we do at Streets Alive Mission. Bringing Hope to the Hopeless!
(image credit: Dollar Photo Club – compuinfoto and fiore26)