Originally published on World Mental Health Day.
We want to challenge your stereotypes about Poverty and Mental illness.
Many people associate mental illness with homeless and impoverished persons. That is:
People end up homeless or poor because they suffer from a mental illness (or illnesses).
In some cases this IS true, but that is FAR from the only situation we see on a day to day basis.
We also see the opposite happening – mental health deteriorating because of financial strain and stress.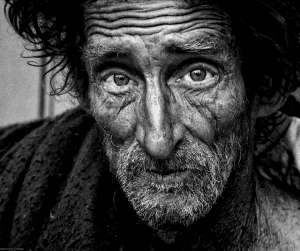 Can poverty lead to mental illness?
Can mental illness lead to poverty?
There is no easy answer, says psychologist Crick Lund of the University of Capetown, who studies mental health policy. Mental illness is never caused by just one thing. Poverty can be one factor that interacts with genetics, adverse life events or substance abuse.

But so far, the strongest evidence suggests that poverty can lead to mental illness, especially in cases of disorders like depression.

– Can Poverty Lead To Mental Illness?
October 30, 2016
It truly is a complex topic.
Not every person who is served at the Mission deals with mental illness.  Not all clients are in need of immediate financial support, either. There is a wide variety of need and health status.
At Streets Alive Mission, we certainly don't have all the answers, and we aren't always aware of all of the factors in play.
However, we firmly believe that hope and unconditional love can help no matter the situation.  It's our job to care for each and every person who walks through our doors, and to help them get the support they need to find freedom from whatever is holding them back – poverty and mental illness included.
Today, on World Mental Health Day, we're asking for your consideration:
Please, don't be too quick to judge the mental health of those you see on the streets!
To support the work of Streets Alive Mission, consider a donation in honour of World Mental Health Day.