[vc_row][vc_column][vc_column_text]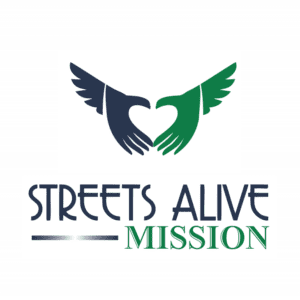 March 16, 2020
– MISSION UPDATE –
Streets Alive Mission will continue to serve the homeless and the hungry in the midst of the current uncertainty and fear. To the best of our knowledge (at the time of publishing this update) the Coronavirus has not yet reached Lethbridge, and we will provide food and clothing to those who do not have a home where they can isolate themselves, and to whom hunger and starvation is a much bigger threat than the Coronavirus at this moment in time.
We will follow all rules and regulations instituted by the various levels of government and the various health authorities. These include:
Limiting the number of people at the Mission and the Evening Meal Program to 50 individuals, including staff and volunteers
Ensuring gloves are worn at the Soup Kitchen, face masks are available for those who want to wear them, and that all food will be prepared on-site at the Soup Kitchen without exception.
At the same time, we are evaluating all of our services in light of employee challenges with childcare, interns having had their Practicums cut short, and volunteers who are unable to come out and serve.
We will evaluate daily our operation and our programs.
We recognize these are very difficult times for everyone, and we ask for your prayers, patience and cooperation whenever and wherever possible, so that we may look after the vulnerable population who cannot do it for themselves.
Additionally, we ask those who are still able to volunteer to step up their involvement. We also ask for those who contribute financially to continue to do so — our costs are increasing due to the pandemic, not lessening!
We trust God will continue to bless and keep safe our clients, staff, volunteers, donors, and community!
– STREETS ALIVE LEADERSHIP TEAM
email: info@streetsalive.ca
phone: 403-320-1159
Mission Update – COVID 19 – March 16 2020 (pdf)[/vc_column_text][/vc_column][/vc_row]