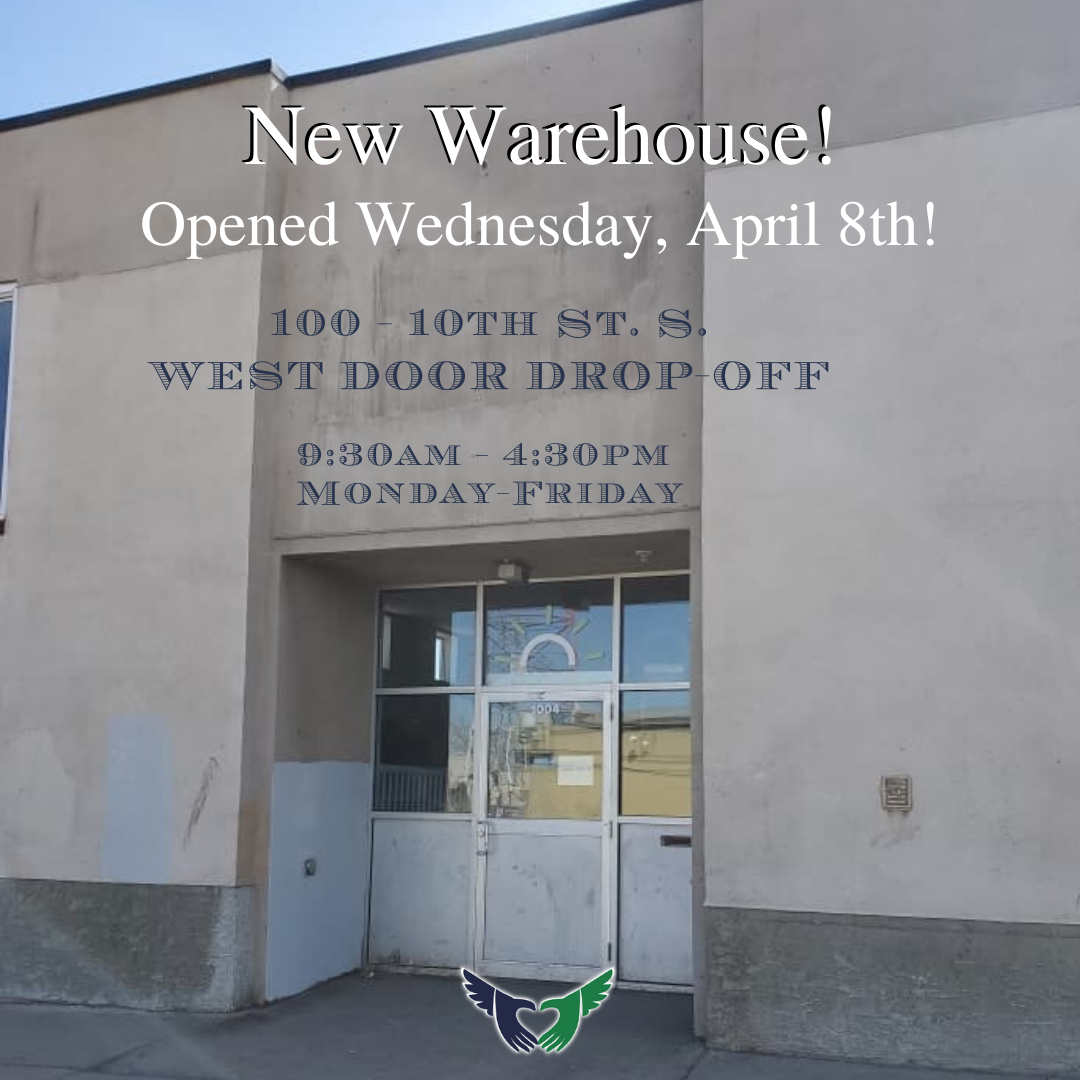 As of Wednesday, April 8th, Streets Alive Mission has new warehouse space!
We know that many people are decluttering while they are home from work and school. The thrift stores are closed, so there's nowhere to take your items.
Working in cooperation with Salvation Army, MCC, Mission Thrift Store, and My City Care, we will take those items you'd like to donate, sort them, and distribute them to agencies in need. Once the crisis has abated, the other thrift stores will take the remaining items to their places.
Items Needed:
Hygiene Items
Laundered Clothing
Socks (preferably new)
Household Goods like pots & pans, dishes, cutlery, etc.
Good Used Furniture (no beds, no bedding)
Non-Perishable Food Items
We will use necessary social distancing for drop-offs and for the volunteers at the warehouse. Additionally, we will properly isolate all goods coming in before redistribution.
The address of the (new-to-us) warehouse is:
100 – 10th St. S. (the old Bibles for Missions building) on the corner of 1st Ave. S., and 10th St. S.
The warehouse is open and accepting donations 9:30am-4:30pm (closed for lunch), Monday to Friday. Closed Tuesday afternoons.  Drop off donations at the WEST side door only.
Thank you so much for your enthusiasm and positive response to the Community Donation Drop-Off Centre. Please help us to be a positive influence in the community by dropping off items ONLY when the centre is open.
If you have any questions, please direct them to the Mission office at 403-320-1159.
Thank you so much for your continued support as we care for the most vulnerable in our community.