oasis (n): a place of peace, safety, or happiness in the midst of trouble or difficulty.
There is a new OASIS in Lethbridge!
OASIS = Outreach Activated Strategic Intervention Services
The OASIS Caravan is a partnership between Streets Alive Mission, the Lethbridge Salvation Army, and Bigelow Fowler Clinic.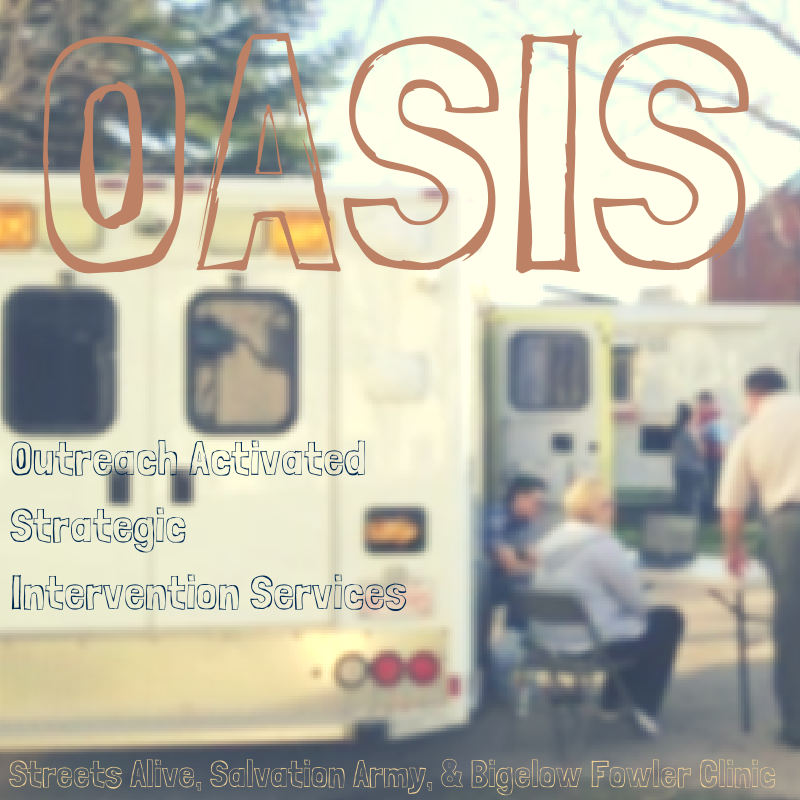 The OASIS Caravan will have a Mobile Medical Clinic is provided by Streets Alive Mission, staffed by a Dr. & Nurse from Bigelow Folwer Clinic, who are available to address minor medical issues. The Salvation Army provides a hot meal ~chili and a bun~ from the Salvation Army's Canteen, as well as socks & hygiene products. All services are provided for free.
Currently, the plans for the OASIS Caravan are to go out into the most impoverished parts of Lethbridge once a month for the next 6 to 8 months until we build the volunteers we need to be able to go out more often. The idea is to take the care TO the people where they need it most – right in their own neighbourhood!
Last week we had the first OASIS Caravan on Thursday at Flamboro Gardens. The OASIS Caravan arrived at 6:30pm and stayed until around 8pm. We had a good turn out of people who came to see what it was all about and receive services. The people in the community we spoke with thought it was a great thing and they were very pleased.
This slideshow requires JavaScript.
If the OASIS Caravan is something you're interested in helping with, or learning more about, contact our volunteer coordinator, at volunteer@streetsalive.ca or by calling 403.320.1103.
Streets Alive Mission: Bringing Hope to the Hopeless!