Informal Clothing Exchange
Many folks are unaware that the PIN Bank at Streets Alive Mission operates as an informal Clothing Exchange for people in need.
People with very limited assets and no fixed address have nowhere to keep a second set of clothes and no place to do laundry.
Community Closet of Clean Clothes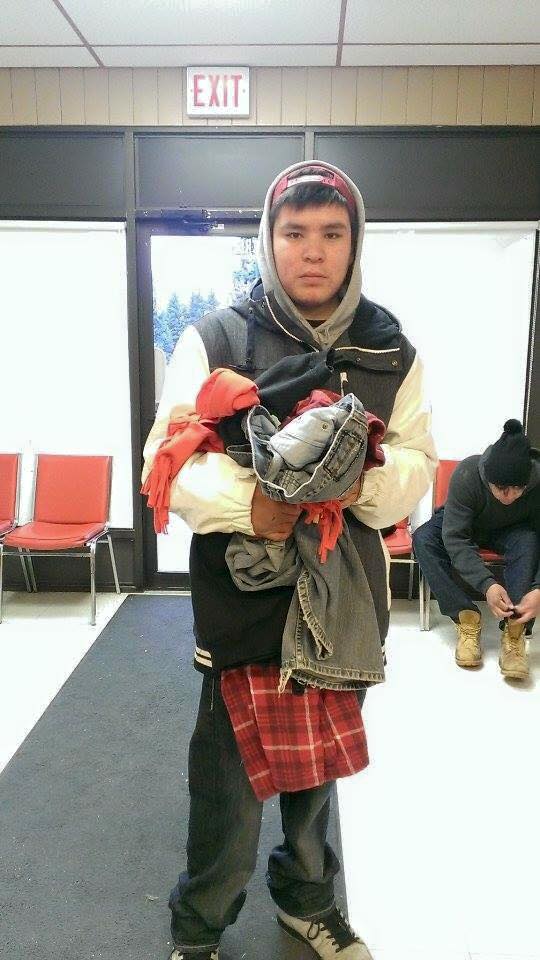 The P.I.N. (People In Need) Bank acts as a closet and laundry for the less fortunate. At no cost to our clients, the PIN Bank provides clean clothing and small household items that people require for basic survival, employment, or setting up a new residence. This includes clothes, shoes, jackets, nonperishable food, household goods, bedding, etc…
Once a week (more often in bad weather) clients are able to come in to the Mission to get clean, gently-worn clothing, and change out of their dirty clothes.
An average of 60-70 people per day receive at least one item of clothing through the PIN Bank, with the majority of them getting a full set of clothes – shirt, pants, socks, and underwear.
Clients pick their own clothing from what is available, so they can get well-fitting items that also suit their personality, much like "shopping" at a thrift shop.
The exchanged clothes – as many as possible –  are laundered, recycled, repaired, and placed back into circulation.
That amounts to about 25-30 loads of laundry per week!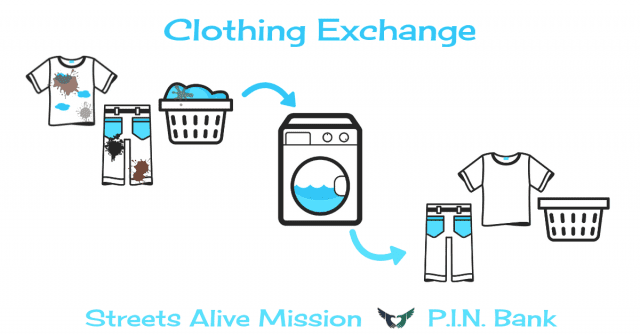 PIN Bank Donations Gratefully Accepted
In addition, any items donated by our generous supporters also go into the "closet" to be shared with people in need. Clothing, outerwear, shoes, household goods, etc., in good condition will be added to the circulation of items for those in need to access.
Monetary donations are also helpful to provide the detergent, cover utility expenses, and pay the staff needed to sort and launder the clothing. Donate Here.
For more suggestions of what can be donated, please visit Donations Gratefully Accepted.
Clean Clothes Bring Hope
A clean set of clothes can really help to restore dignity and bring hope to someone in need. This is another way Streets Alive Mission is committed to helping the community!
Bringing Hope to the Hopeless