We are in great need of non perishable food items. Our food bank is almost out of groceries.
Here are some ideas of things we need the most.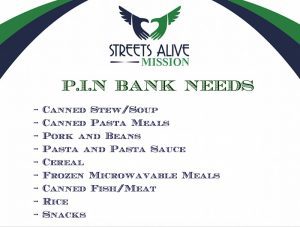 – Canned Stew/Soup
– Canned Pasta Meals…
– Pork and Beans
– Pasta and Pasta Sauce
– Cereal
– Frozen Microwavable Meals
– Canned Fish/Meat
– Rice
– Snacks
We gratefully accept donations at our office. 323 – 4th St South, Lethbridge. M-F 9:30am to Noon, and 1pm to 4:30pm.
If those donation times don't work for you, phone our office and we can arrange another drop-off time. (403)320-1159
Thank you for thinking of us. We appreciate it so much! Every donation helps, and you really do make a difference!!