As part of the Wing Ding dinner this year, we introduced something new: The Recovery Challenge!
The Challenge offered another way for supporters to contribute to the life-recovery services, provided free-of-charge at the Mission to those in need.
Thank you for giving this new mobile- and online-auction format a try with us, and for your generous donations to help REAL people on the Road to Recovery.
Recovery Challenge Final Results
(Can't see this video? Visit "Recovery Challenge Results Video".)
RecoveryChallenge final results (items donated):
These items and services are essential for life-recovery.  With these provisions, the Mission staff and volunteers can walk alongside the people who need it most.
Thank you for your generosity and for your willingness to help bring HOPE to the Hopeless!
On behalf of those we serve, THANK YOU!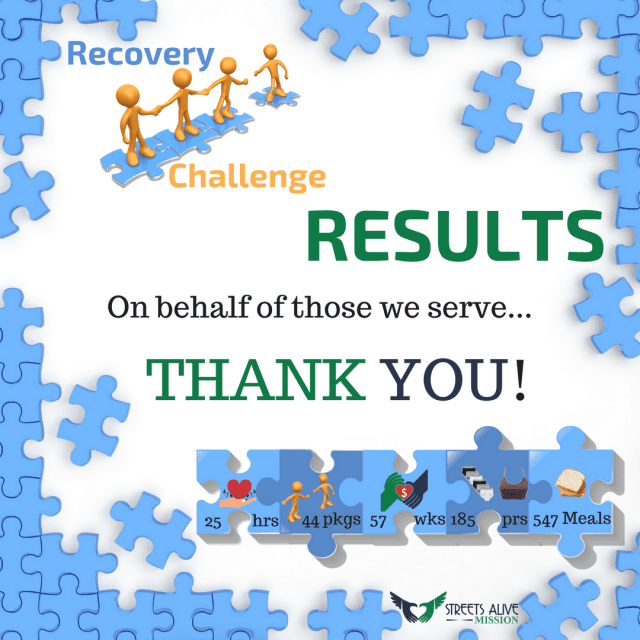 Missed the Recovery Challenge,
but still want to help those on the Road to Recovery?
Donate today!
Donate to Streets Alive Mission
Streets Alive Mission: Bringing Hope to the Hopeless for 28 years and counting!