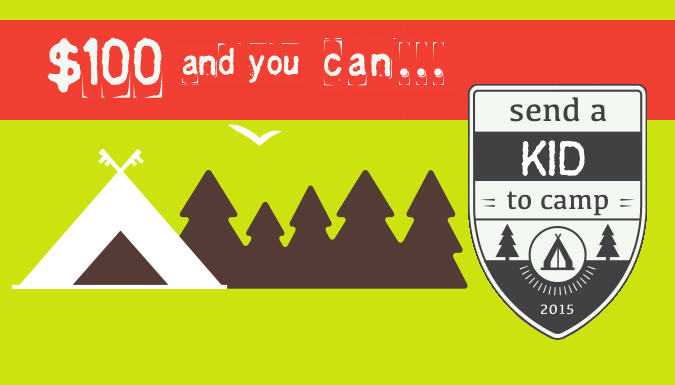 For Just $100, you can send a kid to camp.
Let God Introduce Himself There!
Camp is a place where lives are changed. We take the kids into a more isolated environment and focus on building their strength, confidence, and courage.
This is a week where we can reinforce their beliefs so they're able to live a Christ-like life no matter the environment they're thrown back into.
They are made fully aware of the importance their lives have, so that when the world tells them they don't matter, they can respond with the resolve that comes from knowing their identities in Christ. The ideas of self-worth and value are emphasized.
When one knows their worth, they are far less likely to cheapen themselves and their beliefs for the sake of popularity.
The kids leave strengthened, bright, and full of hope, ready to shine their light on an ever-darkening world.
A Week At Camp includes:
Experiencing God through time in nature
Expressing themselves through art
Focused Bible Studies
Small group instructional sessions in music and art
Worship sessions
Nightly campfires
Day trips to Fernie and Waterton
Fun activities like swimming and zip-lining
Be sure to check our Summer 2015 Newsletter for more information about how camps make such a difference in the lives of these youth.  It really is amazing! And you can HELP!
Accept the "SEND A KID TO CAMP" Challenge!
Send a Kid to Camp this Year!  Click the Puzzle Piece to make your Send a Kid to Camp donation securely online.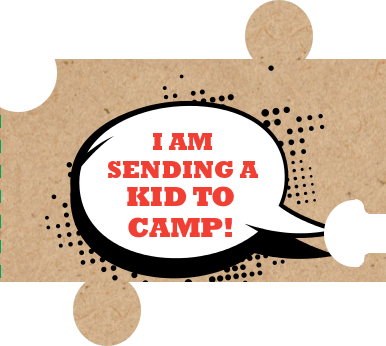 MAKE A DIFFERENCE! HELP US BRING HOPE!
H O P E   I S   T H E   D I F F E R E N C E !!!