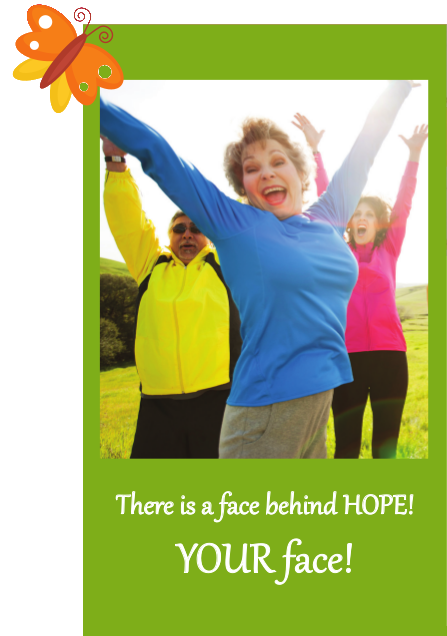 The problems of poverty and addiction are so BIG, so difficult and so multifaceted that it can feel that there is NO HOPE—but that's NOT the case! There is a big problem, it is multifaceted—it is difficult to deal with, but—there is HOPE!
Your gift offers the gift of HOPE to every individual we serve.
There is a face behind HOPE!
YOUR face!
In every case:
as a donor… YOU offer

HOPE

,
as a volunteer…You offer

HOPE

,
when you tell your neighbour about Streets Alive Mission and it's programs, YOU offer HOPE!
LET'S DO THIS!
Let's roll up our sleeves and change this community! The problem is here! Everyone knows about it, so let's do this! Let's bring back HOPE! Let's take back our community! Let's take back the good things about Lethbridge, the strong things about Lethbridge. Let's have positive news stories!
You have the power to change our community to do this!
It doesn't matter what the problems are. The drugs are here! The associated problems are HERE! It doesn't matter how many people need our help! It doesn't matter how they got where they are… they're here!
What matters now is how we meet them where they are and help them. Let's DO THIS!
YOU are the rocket-fuel to HOPE!