GivingTuesday is a National Giving Day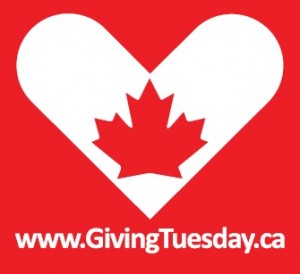 Most people know about Black Friday and Cyber Monday  …now GivingTuesday is coming to Lethbridge on December 2, 2014.
GivingTuesday is a new Canadian movement for giving and volunteering, taking place each year after Cyber Monday. The "Opening day of the giving season," it is a day where charities, companies and individuals join together to share commitments, rally for favourite causes and think about others.
"We have two days that are good for the economy. Now we have a day that is good for the community too."
Streets Alive Mission is a registered GivingTuesday partner!
STACK the Stage
This year, on GivingTuesday, you can help us by bringing your donations directly to Streets Alive Mission (323 4th Street South, Lethbridge).  We want to "STACK the Stage" full of boxes and bags of donated items.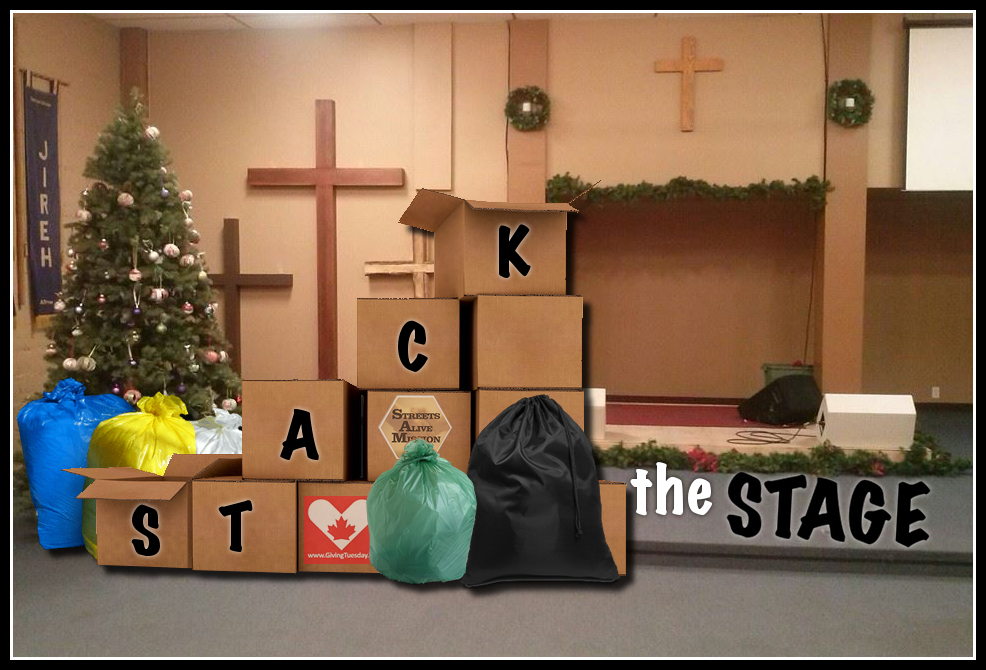 MOST NEEDED ITEMS:
Jeans (all sizes, especially Men's 28-34 waist)
Hoodies
Coats of all kinds (especially heavy winter coats)
Gloves, Toques, and Scarves
Other Donation Ideas:
all kinds of good quality used clothing
new or gently used shoes
underwear (new)
personal hygiene items

toothbrushes and toothpaste
travel-sized deodorant
travel- or trial-sized shampoo and conditioner
hairbrushes and combs

non-perishable food items
monetary donations of any amount
pennies
Drop off your items – as few or as many as you can spare – beginning on Monday, December 1st, from 9:30am to 4:30pm.
UPDATED HOURS FOR GIVINGTUESDAY:  We'll have staff on-site from 9am until 7pm on Tuesday, December 2nd to accept your donations!
We'll fill the Stage area at Streets Alive with your generous contributions!
Can't make it to Streets Alive on Tuesday?  Bring your items by any time our office is open (see our Streets Alive Mission Office Hours).
You can always donate online, too, directly on our website donation system, or by visiting our GivingTuesday Partner Profile.

Thank you in advance for your generosity, on GivingTuesday, and throughout the holiday season!  #GivingTuesday – #BringingHope!
Check out our Facebook Photo Album STACK the Stage for updated progress to see how the stacking is coming along!!!