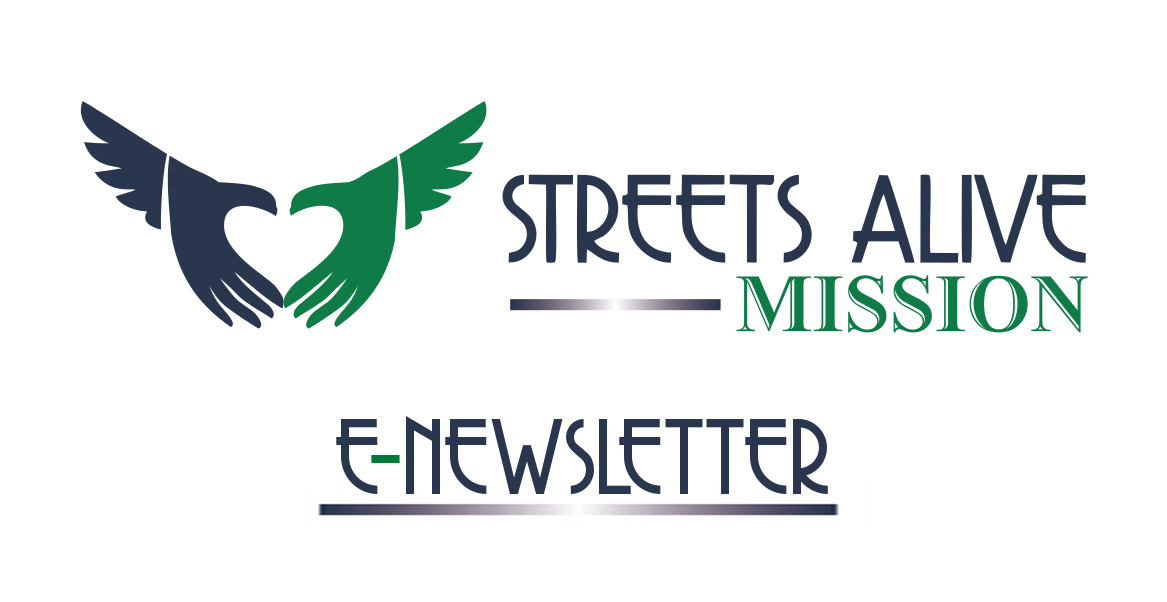 Streets Alive Mission now offers an electronic version of our printed seasonal newsletter delivered directly to your email inbox!
With the frequent increases in postage, we find our communication costs steadily rising. We also realize that for many people, email is a much-preferred method of communication.
In general, we only send seasonal newsletters, up to five times a year. We may send the e-Newsletter as often as once each month. The e-Newsletters are separate from other Mission communications (for donors, interest lists, or other correspondence, for example).