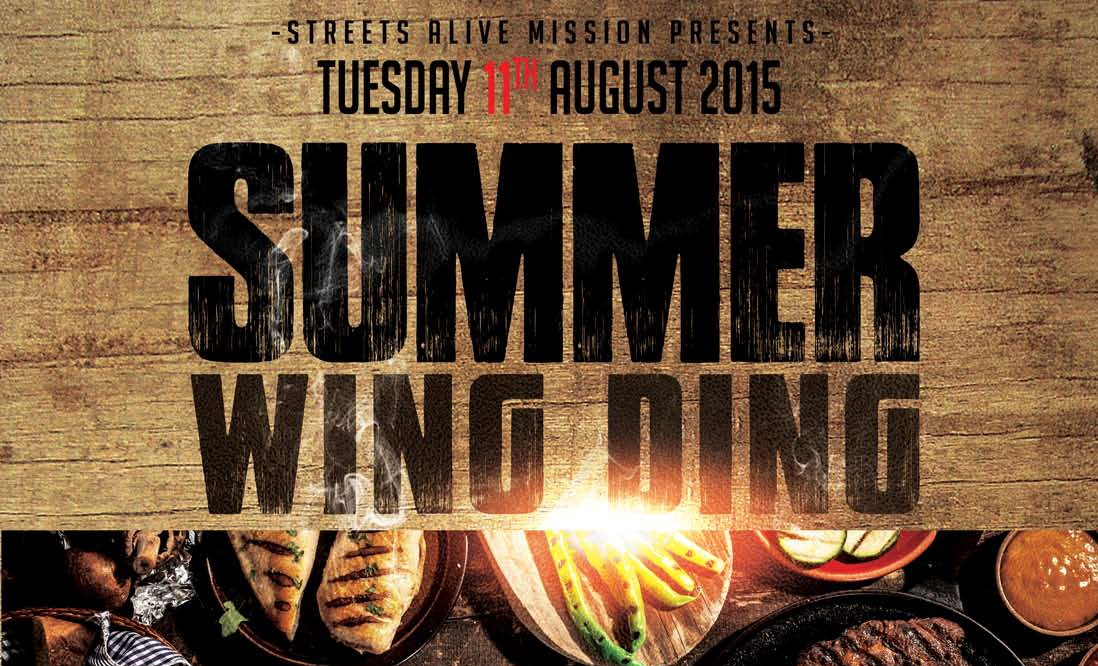 On Tuesday, August 11th, Streets Alive Mission will host the Summer Wing Ding (formerly the Chicken Run Dinner) at Enmax Centre.
2015 marks 25 years in ministry for Streets Alive, and we'll be celebrating in special ways at the Wing Ding.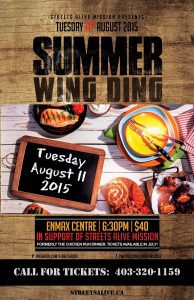 In addition to a lovely dinner with all the trimmings and dessert, the Wing Ding will include an evening of entertainment, special presentations, and more.
Celebrating 25 Years of Bringing Hope – a look back
Greetings from Dignitaries
Presentations to Honoured Guests
Surprises and Special Announcements
Auction for EXCLUSIVE Streets Alive Jackets & Shirts
Marketplace Table
Wonkets Silent Auction
Fun happenings throughout the evening!
The event is a celebration, a dinner, FUN-draiser for Streets Alive, and a SUPER fun evening. It's definitely been a huge hit in years past!
"It's the most fun you can have on a Tuesday night!"  ~ quote from a past participant
We still have some tickets available and would love for you to join us!
Summer Wing Ding

Enmax Centre Lounge

Tuesday, August 11, 2015 at 6:30pm
Call 403-320-1159 to get your tickets, or for more information!
Just $40 each, for dinner, and in support of Streets Alive Mission.
We look forward to celebrating with you!
Streets Alive Mission: 25 Years of Bringing Hope