THANK YOU!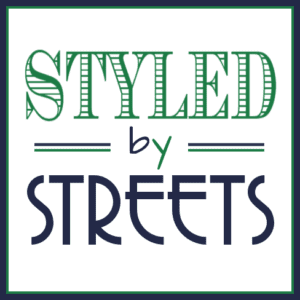 Styled by Streets allows Streets Alive Mission to make use of un-useable items that we receive as donations from kind and caring people. Thank you for joining us in this FUN and fundraising initiative!
Quick Reminder: here's how "Styled by Streets" works:
STYLE – STYLE yourself up in the outfit!
SNAP – Take a Selfie or get someone to SNAP a picture of you in the outfit.
SHARE – SHARE that photo on social media (Facebook, Twitter, Instagram) with the hashtag #StyledByStreets.
SEND – SEND the outfit on to a family member, co-worker, or friend, so it can help more people.
Make your donation (you've already done this – that's how you got to this page – YAY!).
Fill out the delivery slip in the outfit's box for the person you wish to send the outfit to.
Once we receive notification of your donation we'll make arrangements to come pick up the outfit & SEND it on to your chosen person, delivering it to them with appropriate ballyhoo.
They will hopefully make a donation, too, and STYLE, SNAP, SHARE, and SEND the outfit on again!
Let Us Know How to Reach You
To expedite the pickup process, please fill out the following form to let us know you've completed your donation and how to best reach you to arrange for pickup and drop off of your outfit!
[contact-form-7 id="4274″ title="Styled by Streets – After Donation"]
THANK YOU!