FEB. 20 BRINGS THE COLDEST NIGHT ONCE AGAIN TO LETHBRIDGE
Lethbridge residents – bundle up with us to raise some cold, hard cash for The Coldest Night of the Year (WALK). This family-friendly winter fundraising event for Lethbridge's homeless, hungry and hurting, takes place on the evening of Saturday, February 20, 2016.
The WALK helps participants to better understand the experience of being on the streets during a cold Canadian winter, while raising funds to aid the work of Streets Alive Mission in providing much-needed support to members of our community.
How cold is the Coldest Night of the Year, really?
Marie McLennan, Associate Director of Philanthropy at Streets Alive Mission, noted:
"You'll be walking together with friends and family. It really can be a lot of fun! We're pretty fortunate in Lethbridge that our previous WALKS haven't been terribly cold.  You might be chilly during the WALK for just a couple of hours.

But think about it – it is no fun for the people who are displaced or homeless. Some of them are cold ALL the time, every day, and all night.

Please, sign up today to WALK with us, and help bring hope to the hopeless in Lethbridge. Be cool, for one night, so that others will not be cold!"
WALK with THOUSANDS
Thousands of participants will be taking part in the WALK in an anticipated 100 cities across Canada.
You can register online right now at www.coldestnightoftheyear.org, in advance of WALK day. Register to walk as an individual or with a team.
On February 20th, the Lethbridge WALK begins and ends at The Exhibition Park Grandstand where walkers will register, turn in the results of their fundraising efforts, and return at the end of the evening for a warm celebration meal.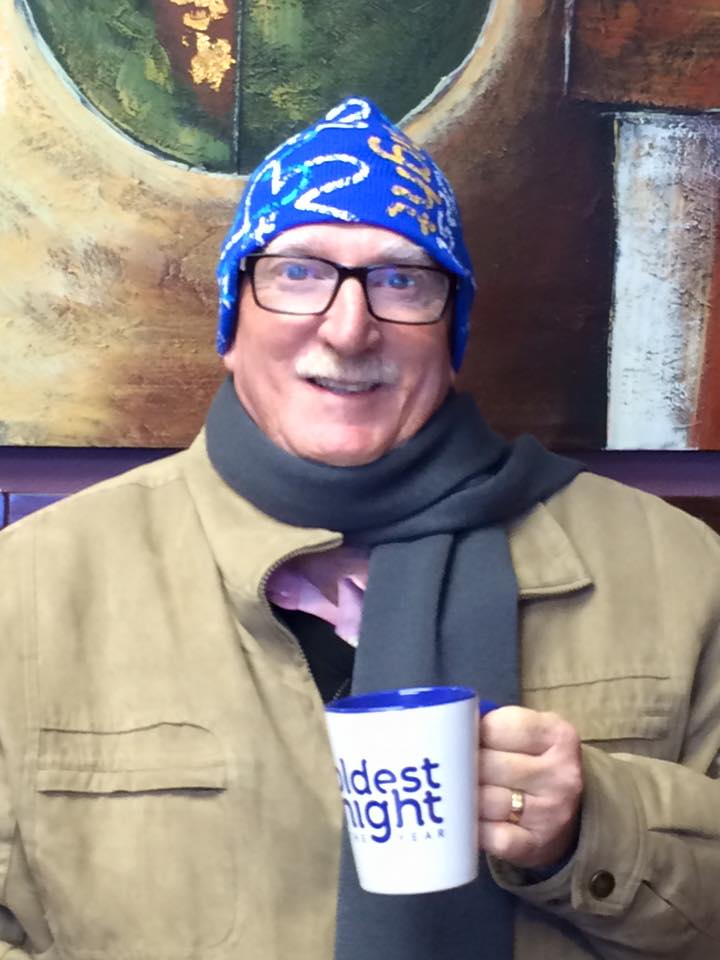 Donning iconic blue toques, WALKERS can choose between a 2km, 5km or 10km route, around Henderson Lake, and will warm up with toasty drinks at rest stops along the way.
A Little WALK Can Go A Long Way
This is our 5th year hosting the Coldest Night Lethbridge event.  We are excited to have been part of the WALK since the very beginning. Since 2011, the Coldest Night of the Year has raised $7.9 million dollars nationwide through the tireless efforts of well known and well respected location partners (charities), like Streets Alive Mission.
Our Coldest Night Lethbridge 2016 goal: 200 walkers and 30 teams, raising $40,000 for work with the homeless in Lethbridge!
WALK with Streets Alive Mission in Lethbridge
Participants in the Coldest Night of the Year will include staff and friends of Streets Alive Mission and local Lethbridge businesses like Twig & Owl Tree Care, ATB Financial, South Country Treatment Centre, and others.  You'll be braving the cold winter's night in good company.
Register yourself or your team for the Coldest Night Lethbridge WALK TODAY!

Streets Alive Mission: Bringing Hope to the Hopeless… for over 25 years!