From Pastor Julie:
"We are in desperate need of Men's 'tighty whities' (underwear) size Medium, and Women's underwear size Medium as well.

Also, we have no spring jackets for any of the people… we are giving out hoodies, but they are not wind or rain proof."
Can you help?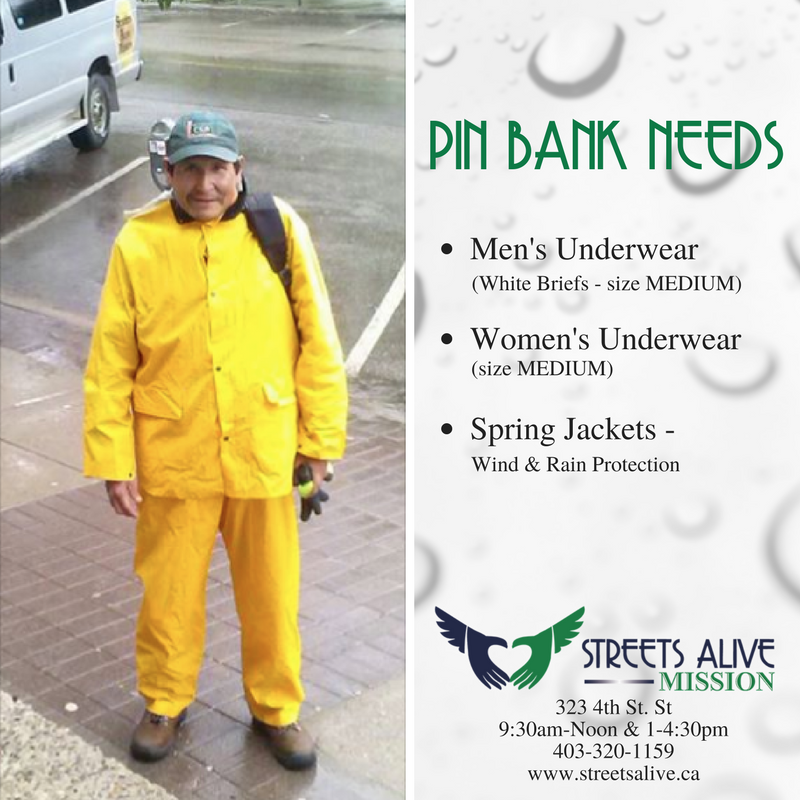 We gratefully accept donations at our office. 323 – 4th St South, Lethbridge. M-F 9:30am to Noon, and 1pm to 4:30pm.
If those donation times don't work for you, phone our office and we can arrange another drop-off time. (403)320-1159
Thank you so much for pitching in during these times of need. We really do appreciate it! Every donation helps, and you really do make a difference!!
Streets Alive Mission – Bringing HOPE to the Hopeless!