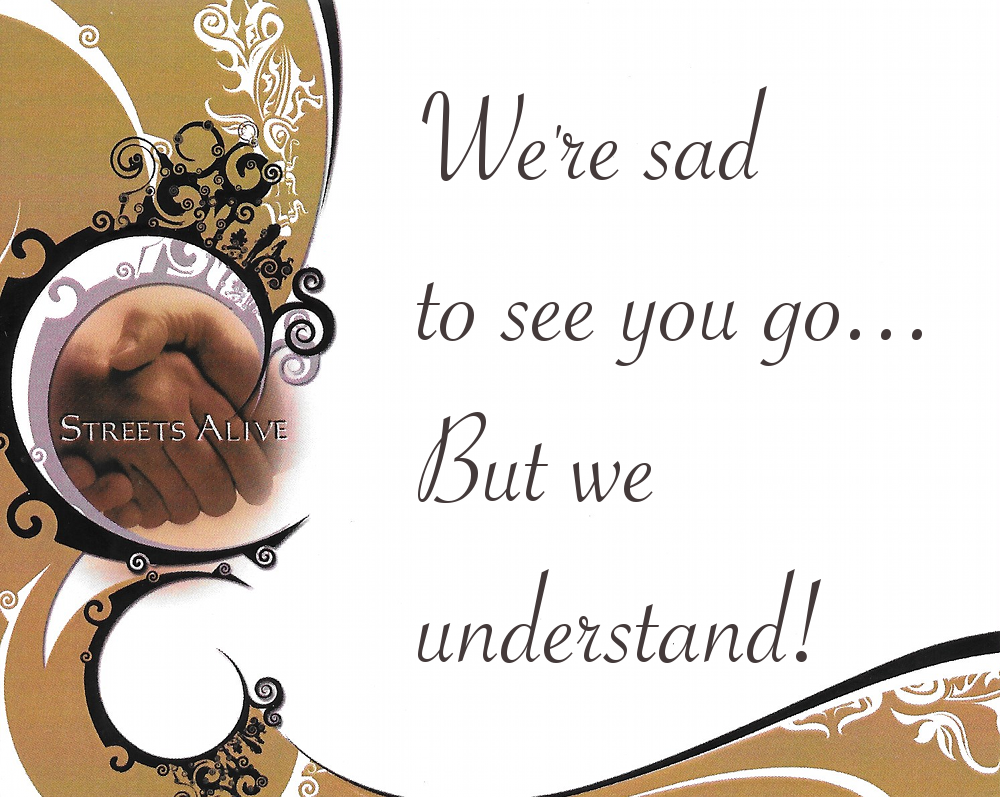 [enewsletter_unsubscribe_message]
We're sad to see you go… But we understand!
Life gets busy, priorities change, and email inboxes overflow. It can get pretty crazy!
Would you mind letting us know why you're unsubscribing with this quick form? (optional)
[formidable id=8 title=false description=false]

Or perhaps you unsubscribed by accident?
(Hey, we know how it goes – clicked something you didn't mean to!  It happens more than you'd expect. 🙂 )
Just enter your info again below to resubscribe. It will be like you never even left!
[enewsletter_subscribe show_name="1″ show_groups="1″]
Either way, we're so glad you've been part of our community. Feel free to subscribe again at any time! Just look for the "Subscribe" button in the sidebar!
Bringing Hope – Streets Alive Mission