Thankful for Our Volunteers
It's National Volunteer Week, and we're SO thankful for the volunteers at Streets Alive Mission!
We can't do what we do without you.
It sounds cliche, but it really is true. The day-in-day-out operations of the Mission could not happen if it were not for our small army of volunteers.
What do Our Volunteers do?
Whether sorting clothing, shoes, and housewares in the PIN Bank, teaching in the ASK Learning Centre, or handing out sandwiches, every extra pair of hands helps to get the work done so we can Bring Hope to the Hopeless, and healing to broken lives.
We have all kinds of volunteers:
individuals
small teams
groups from local businesses
church youth groups
families
groups of friends
church groups
regular weekly volunteers
frequent monthly volunteers
one-in-a-while volunteers
one-time volunteers
regularly scheduled volunteers
drop-in volunteers
holiday helpers
special event volunteers
We have many things which volunteers do around the Mission:
envelope stuffing for mailers
PIN Bank sorting
laundry
meal prep
meal serving
handyman
cleaning
special event teams

event prep
flaggers
registration help

photographers
sponsor outreach
special projects
We Can't "DO" Without Our Volunteers!
As a non-profit organization funded completely by generous donors, Streets Alive Mission simply could not be effective without volunteers.
We are beyond grateful for those who share their time and talents with us!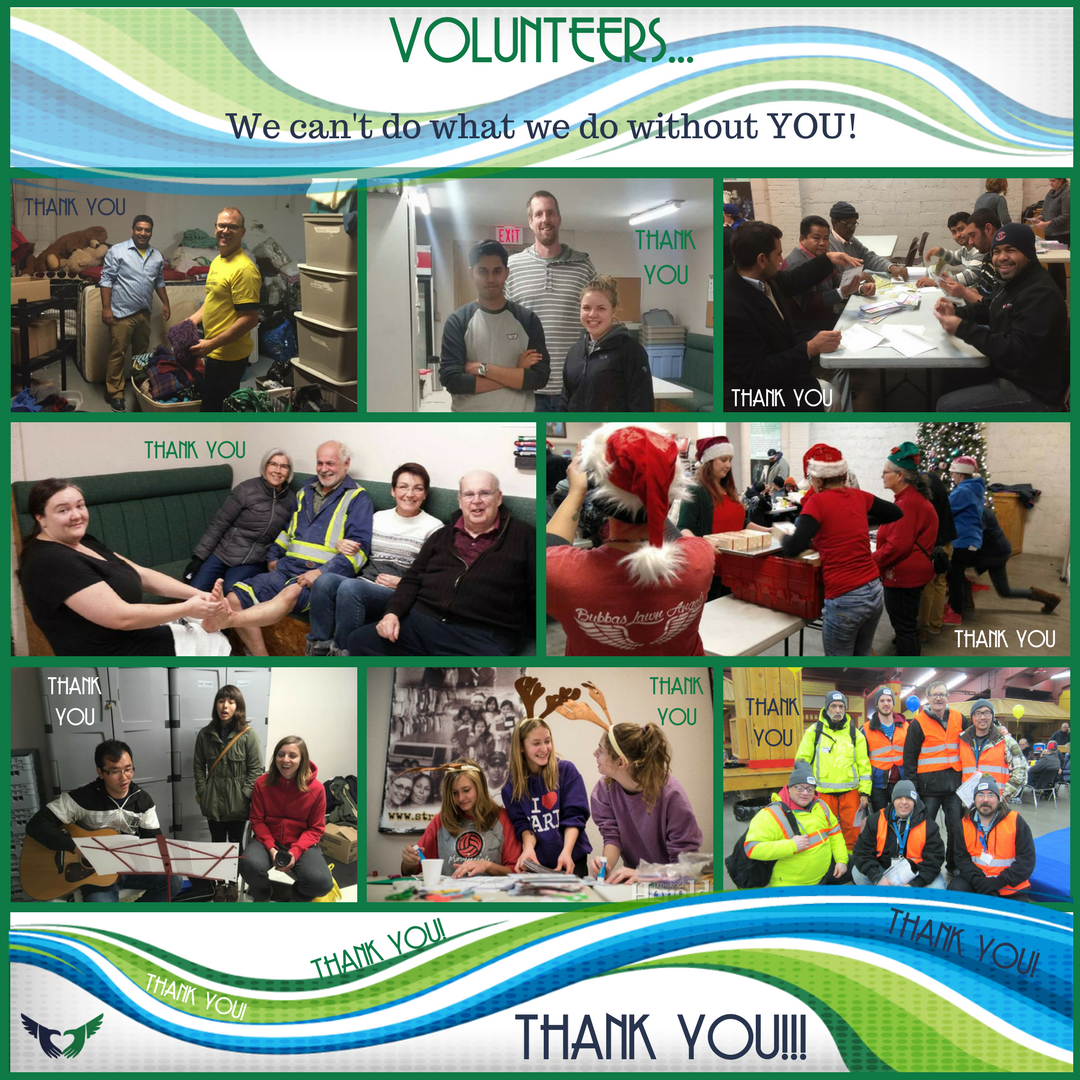 This is only a sampling of our amazing volunteers. We have so many helpful hands, we just can't share them all (and not all of them will let us take their picture).
Our Volunteers are PRICELESS!
Even if you're not in this photo, please know that you are vital to the work at Streets Alive Mission. We would be hard-pressed to put a dollar value on your man-hours and talents. Your help is TRULY invaluable.
Of course, we can never say THANK YOU enough. (But we'll keep trying!)
THANK YOU!
Thank You, thank you, THANK YOU! You guys really are AMAZING!
Streets Alive Mission volunteers are THE BEST!
Interested in volunteering at Streets Alive? We'd love for you to join us sometime!