More snow on the ground this morning reminds us that there are those in Lethbridge who don't have proper winter gear.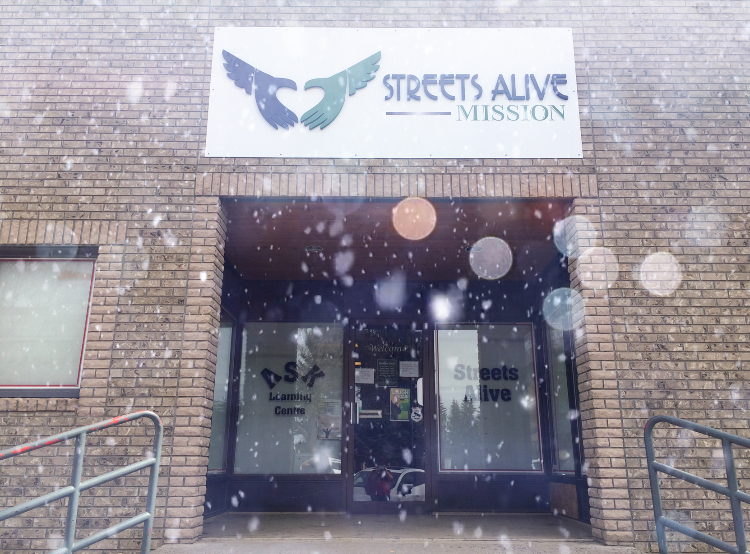 Winter has definitely arrived and there is an urgent need for:
gloves,
toques,
warm winter coats,
warm footwear, particularly for men.
The severe weather Lethbridge had early this fall has put additional pressure on an already limited supply of warm gear at Streets Alive Mission.
It's not about fashion for our clients, it's about survival.
Marie McLennan, Associate Director of Philanthropy, says:
"Much of what was given out earlier has been used, and as temperatures plummet, Streets Alive Mission will be struggling to meet the ever increasing need.

There are more and more people every week depending on Streets Alive Mission to meet their needs and, on their behalf the Mission humbly asks for the public's assistance in having enough provisions. "
Items can be donated at the Streets Alive Mission office, at 323 4th St S, Lethbridge.
Alternatively cash donations of any amount are always welcome. A $50 cash gift can go a long way with the help of Mission partner organizations. To donate, please visit https://streetsalive.ca/donate for secure online donation options, or drop a cheque or cash off at the Mission's downtown location.
A few years ago, 300 coats would have been enough to provide for all the clients needs through the winter. Last year, the Mission gave out 860 coats!
We need your help; the people we serve are depending on it.
LOCAL NEWS COVERAGE
Thank you to local news outlets for sharing the need as well! We appreciate the support more than you know!
Streets Alive seeking warm clothes for the city's homeless – Lethbridge Herald
Streets Alive Mission holding donation drive for winter essentials – Lethbridge News Now