Volunteer
Streets Alive Mission is always seeking those who have a desire to give of themselves to serve others.
Volunteers are key to the work that we do at the Mission, and we wish to make it as easy as possible for you to engage and help in areas where you feel comfortable and confident.
We offer a variety of opportunities, training, and support for those who want to join the cause of "Bringing Hope to the Hopeless."
Volunteer opportunities at Streets Alive are available for individuals AND for groups.
For more information on volunteering at Streets Alive Mission visit: streetsalive.ca,
email: volunteer@streetsalive.ca or
call us at: 403-320-1159
Bring Hope
Your donations provide people in need access to:
clean clothing,

personal hygiene items,
an emergency food pantry,
life-recovery skills training,
trusteeships,
and support measures not provided by other agencies in the community.
FACE UP TO POVERTY IN LETHBRIDGE!
Your donations have a significant impact on individuals and families in Lethbridge, almost immediately!
You bring hope.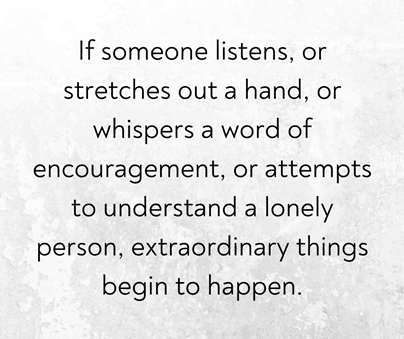 Please pray – for our clients, our staff, our volunteers, and our civic, provincial, and federal leaders.
Please give – an Emergency Response Fund has been activated.
Streets Alive Mission's resources are stretched to the limits as we work to cope with increased demand on our services.
Please continue to drop off essential items for our clients at ourRePurpose Donation Centre -219 12 B St. N. (drop off in back alley).